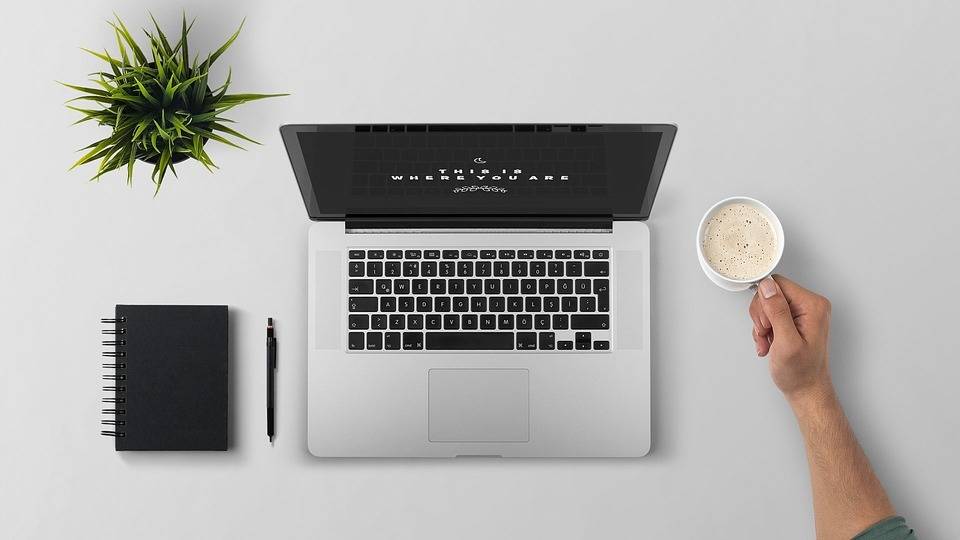 5 Highest Paying Tech Jobs - How to Get Rich in the Tech Industry
The days of having to choose between medical school and law school are long gone. Now, if you want to enjoy a long-lasting and lucrative career, most people will instinctively point you to a career in the technology sector.
So, just keep reading to discover the 5 highest paying tech jobs that can provide you with wealth and a fulfilling career…
1. UX Designer - $87,883 per year
User Experience Designers are responsible for crafting how a technology product feels. UX Designers are in charge of creating wireframes, making sure that products flow from page to page, conducting user tests, and building an exceptional environment for end users.
The average yearly salary for a UX Designer is $87,883. So, UX Designer positions just might be some of the best entry-level jobs in the tech industry.
Plus, experienced UX Designers also enjoy the benefit of earning up to $125,000 per year or more.
2. Data Scientist - $91,000 per year
Data science is one of the most important and fastest-growing niches within the tech sector. This is because Data Scientists are often responsible for turning raw data into golden opportunities.
Data Scientists ultimately look for meaning in data. They analyze data, identify patterns in data, and search for opportunities where others might see garbled information.
So, if you're an analytical type of person, then you might be interested in earning anywhere from $62,714 to $142,361 per year as a Data Scientist. The median income for this position is $91,000.


3. Software Engineer - $100,690 per year
Software Engineers are the lifeblood of any technology company. This is why the demand for software developers is booming, with a projected 17% job market growth rate from now through the year 2024.
Because the demand for software engineers is so high, most good developers know they can command a six-figure salary in major markets like San Francisco and New York City. The median pay for a software engineer is $100,690 per year.
But, some tech companies like Weeby (and many others) insist on paying top developers like "rockstars", and rewarding devs with salaries upwards of $250,000 or more. It's safe to say that opportunities are abundant for software engineers.
4. Product Manager - $103,124 per year
Product Managers are considered to be the "CEO of the product". This means that Product Managers must ensure the success of company assets, and accept all of the pressure that comes with the role.
This position often requires that Product Managers work in the realm of product strategy, marketing, development, profit and loss, and more. It's a cross-functional role that bridges gaps within a technology company, and helps to keep internal processes running synergistically. As you might expect, Product Managers play a crucial role in organizations, and generally accept a salary that compensates for the heavy workload.
The average salary for a Product Manager is $103,124. However, Senior Product Managers can stretch their salary as high as $165,000 or more, when you account for individual experience and performance.
5. Chief Technology Officer (CTO) - $227,224 per year
Becoming a Chief Technology Officer (CTO) is generally the most sought-after ticket to riches in the technology industry.
The CTO spot is typically one of the highest-paid positions in any technology company, regardless of company size. An average CTO earns a median salary of $227,224. But, CTO's that work for multibillion-dollar firms tend to earn between $350,000 and $450,000 per year on average.
Of course, you have to earn your salary as a CTO. CTO's are typically responsible for maintaining the evolution of technical strategy, developing a competitive technological offering, and balancing technology with business strategy. This should go without saying, but being a CTO is a major responsibility. And, you're compensated handsomely for the many tasks that you take on.

There are plenty of ways to acquire wealth thanks to the current technology climate. You can always take a shot at working with a Silicon Valley start-up. Or, you might choose to learn a programming language, and work for a software development firm. You might even choose to move to a developing tech hub, and enjoy a fresh start in a bustling tech scene.
But overall, the 5 high paying tech jobs listed in this article are popular roles that will likely be in demand for the foreseeable future.
These are the safe, popular and in-demand jobs that pay extremely well, and won't let you down any time soon. So, if your skill set suits the 5 job titles listed in this article, make sure to take advantage of relevant technology careers while you can.
---
Recommended articles
The Top 5 Coding Blogs You Must Read
Top 10 Master's Programs in Software Development
Top 10 Tech Companies To Work For
5 Uncommon Books Every Programmer Should Read
The 5 Most Common Myths About Programming
10 Tech Conferences to Attend in 2017
How to Optimize Your Site for Mobile Devices - 5 Important Tips