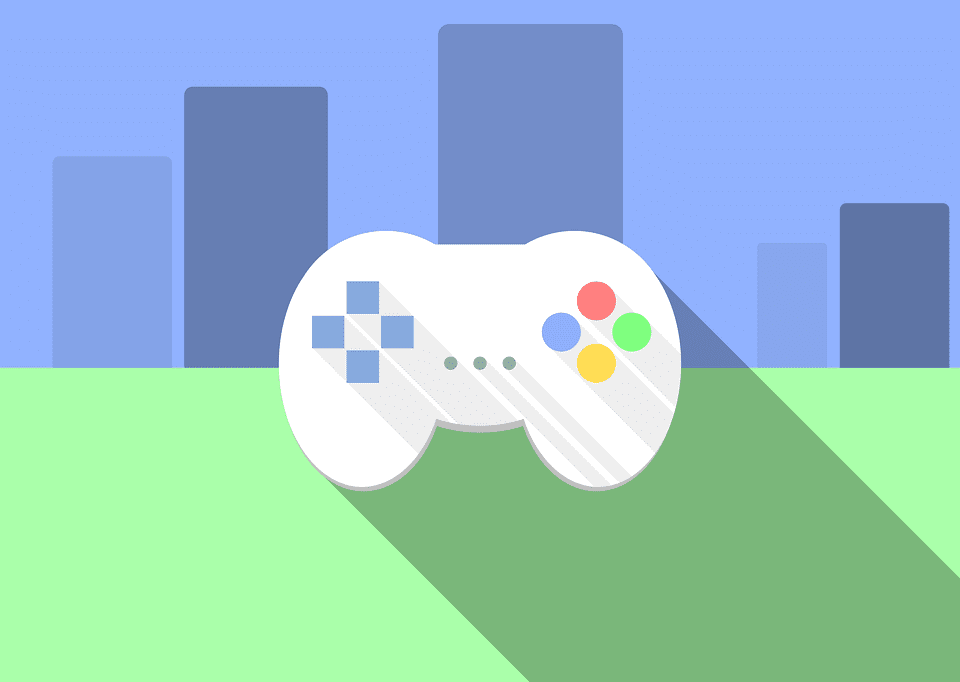 How to Become a Game Programmer - 5 Steps to Make Your First Game
Everyone likes to escape from reality on occasion. That's why learning how to become a game programmer will always be a lucrative and in-demand career path. People really enjoy getting lost in a good game. And, the game development industry is only growing stronger with each year that passes.
So whether your goal is to make game development a full-time career, or you just want to create a few games as a part-time hobbyist, this quick guide lists the 5 steps that will lead you to your first real game. For more helpful IT career tips, news and job listings make sure you subscribe to Codeslaw, here.
Step 1. Decide on a general direction for your career
You don't need to know exactly where you want to end up in life. But, it helps to have a vision of the end-goal that you'd like to achieve in your game development career.
For example, you should start to think about whether you'd like to work with a large game development corporation, indie game studio, mobile app organization, Virtual Reality team, or remote group of individuals. You might even choose to work for yourself at some point. Although, it always helps to gain some initial experience in a traditional game development setting, of course.
Deciding on a general direction for your career now will help you tremendously when it comes time to make some life-changing decisions further down the road.
Step 2. Educate yourself
By knowing the general direction that you'd like to set for your career, it will be much easier for you to choose a source (or multiple sources) of education.
Because, to develop games, you're going to need to know how to code. And luckily for you, there are an endless number of ways for you to learn languages like C and C++, which are fundamental to learning how to build games.
So, to learn the fundamentals of game development, you might choose to acquire a Bachelor's degree in Computer Science, or a Master's degree in Mathematics from a highly-rated university. Or, you might decide to take one of the many respectable online courses that are available in Computer Science, Programming or Software Engineering fields.
There are also various coding bootcamps, online coding platforms, meet-ups, and game development educational tracks available.
Step 3. Take action
Many people who develop games find success because they understand that taking action is the most important step in the game development process.
By diving head first into a popular game engine like Unity or Unreal Engine, you can find plenty of online resources or tutorials to help you on your journey, and build your first game as quickly as possible.
By taking immediate action, and making your first game as soon as you can, you will hopefully feel motivated enough to continue making bigger and better games over the long-term.


Step 4. Put your passion on display (build a public portfolio)
After creating your first game, you should be ready to put your passion on display for the world to see.
Even if your first few games are nothing more than replications of simple, popular games (which they probably should be) - building a game programmer portfolio is an important step, because it shows people that you're serious about game development.
With even the most basic web-based portfolio that shows a few simple games you've developed, you'll appear more professional and prepared to take your skillset to the next level.
Step 5. Become an official game programmer
By this point, you should have a vision for your career, an appropriate education (or coding experience), at least one game of your own, and a public portfolio.
In other words, you should now be in alignment with your true goals.
So depending on the career path that you chose in the first step of this guide, you'll now want to find a relevant internship, corporate position, indie game studio or similar opportunity. You might also choose to continue networking with other game developers, or keep searching for an ideal entry-level game development position.
But most importantly, as long as you can commit to building games to the best of your ability, you'll always be an official programmer in the game industry.
By following the 5 simple steps listed in this short guide, virtually anyone can become a game developer in just a matter of months (or even weeks).
It isn't too difficult to make your first game. The real challenge is in continuing your journey, and making a commitment to become great at your craft over the long-term. Either way, becoming a game developer is a fun, attractive and worthwhile pursuit that anyone can begin today.
Recommended articles
5 Developing Tech Hubs Challenging Silicon Valleys Dominance
Top 10 Tech Companies To Work For
5 Most Common Mistakes Coders Make
Top Computer Science & It Departments Worldwide
10 Tech Conferences to Attend in 2017
Which Programming Language Should You Learn
5 Ways to Improve Your Work Environment