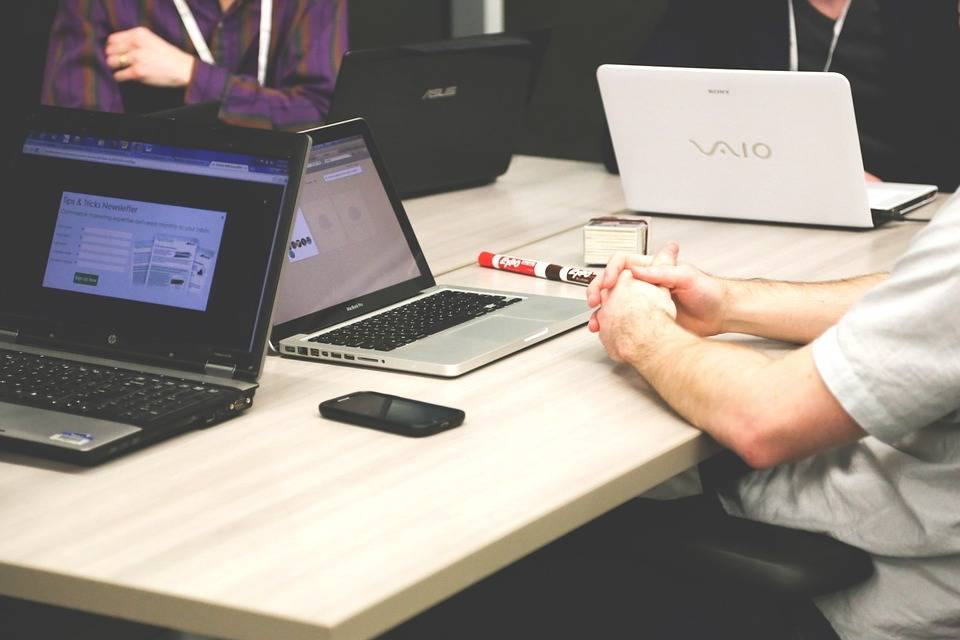 The 5 Best Hackathons Programmers Should Attend
Hackathons provide an amazing opportunity for coders of all backgrounds to come together, and build something of value. So whether you're a student, business professional, or part-time programming enthusiast - this article reveals the 5 best hackathons that all programmers should experience. For more helpful programming career tips, news and job listings make sure you subscribe to Codeslaw, here.
1. HackZurich
HackZurich is known as the biggest hackathon in Europe. This is an annual, non-stop coding competition that's held in Zurich, Switzerland for a period of 40 hours.
HackZurich is a major hit with hackers because the event is free to join, comes with complimentary food and drink, and is a part of the larger Digital Festival. HackZurich will even partially reimburse hackers for transportation costs to Zurich, once projects have been completed and submitted.
To join HackZurich, you'll need a team of 2 to 4 members, and a willingness to create a web, mobile or desktop app. If you don't have a team, you can choose to join a team on-site. Plus, your team's creation can be related to any idea that you like. HackZurich is ultimately a fun, friendly and vibrant event for coders from all walks of life.
2. TechCrunch Disrupt
TechCruch Disrupt is a series of events that takes place in New York City, San Francisco and Berlin. The TechCrunch Disrupt events largely revolve around early stage startups that compete for prize money, media attention and venture capital.
However, TechCrunch Disrupt also hosts a 24-hour hackathon, which gives coders an amazing opportunity to build new products, engage with industry thought leaders, and connect with investors.
This is a paid, three day event. But, the speaker lineups and networking opportunities at TechCrunch Disrupt are usually tremendous. Discounts are also available for students, government and military employees.
3. hackNY
While hackNY is a New York City hackathon intended for student programmers, the organization is welcoming of coders from all universities, backgrounds and skill levels. The hackNY hackathon is typically held on the New York University campus for a period of 24 hours. But, hackNY occasionally takes place at Columbia University as well.
The best part of hackNY is that web apps, hardware, and all other forms of hacks are judged for a variety of awards. It's an extremely diverse event with lots of room for creativity. The competition even hosts Springboard Projects, so that beginner hackers can learn new skills in just a matter of hours.



4. MHacks
MHacks is a major 36-hour hackathon hosted by students, for students. The event is held at the University of Michigan in Ann Arbor, Michigan.
MHacks is open to students from all around the world, regardless of one's field of study or coding experience. Coders can join the MHacks hackathon with or without a team, and take advantage of the opportunity to network, learn new skills, and hack together an innovative product.
While MHacks likes to keep an open and creative development theme for their Hackathon, they also provide mentors, speakers and qualified professionals to assist developers throughout the event. As an added bonus, MHacks also offers nutritious foods, showers and wellness-oriented activities to keep coders feeling refreshed over the weekend.
5. HackMIT
The Massachusetts Institute of Technology (MIT) is known for having one of the top computer science departments in the USA, and many of the brightest developers in the world.
And, because HackMIT is MIT's leading hackathon, it's naturally an exciting, competitive and technologically groundbreaking hackathon for college students. HackMIT is an all-inclusive 24-hour hackathon. It's free for any student to join, even if you don't attend MIT.
However, HackMIT uses a randomized lottery system to ensure equal odds of admittance (regardless of your coding experience). If you're interested in acquiring guaranteed acceptance to HackMIT, you can take a shot at solving HackMIT's admissions puzzle as soon as it's available. Once admitted, you'll have access to free meals, snacks, swag, reimbursement for travel costs, and even overnight accommodation if you need a little rest.
While there are hundreds of cool hackathons that take place across the globe, these five hackathons often attract the biggest crowds, nicest accommodations, and best hackers around.
So make sure to build your team, and apply for a hackathon soon. There's a good chance that you'll enjoy the experience of a lifetime.
And if you're really lucky, you might even leave your hackathon with a marketable new product, a new job, and a bit of prize money to take home with you.
---
Recommended articles
5 Developing Tech Hubs Challenging Silicon Valleys Dominance
Top 10 Tech Companies To Work For
How to Become a Games Programmer
Top Computer Science & It Departments Worldwide
10 Tech Conferences to Attend in 2017
Which Programming Language Should You Learn
5 Ways for Developers to Stay Up-to-Date With Technology