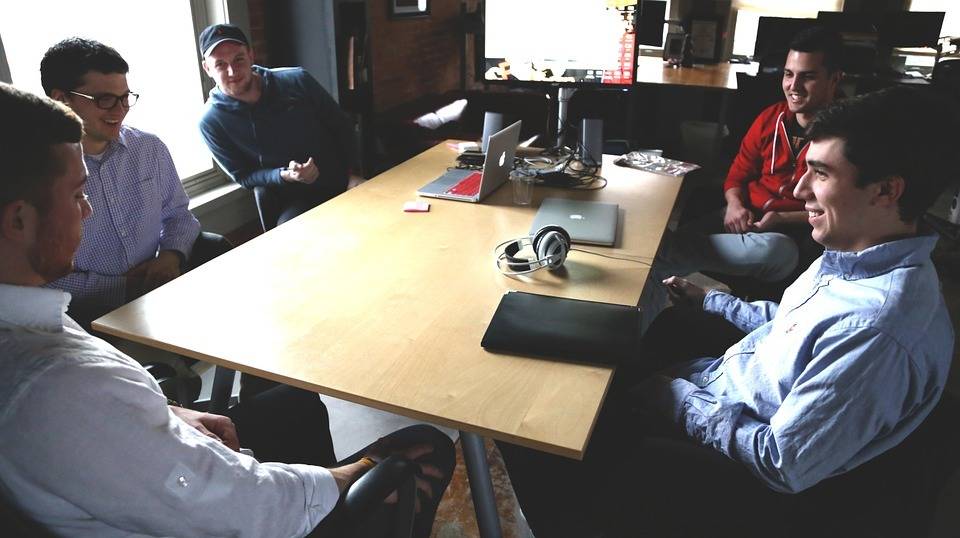 The 5 Golden Rules to Landing Your First Job as a Developer
Programming is one of the hottest career fields in the universe. Naturally, there's an abundance of amazing opportunities available for programmers. But at the same time, you still have to put in the effort to land your first job as a developer, and set yourself up with a dream career that you love.
Just keep reading to see the 5 golden rules that you must consider when it comes to landing your first development job, and ensuring that it's a great one. For more helpful programming career tips, news and job listings make sure you subscribe to codeslaw, here.
Rule 1. Show don't tell
It's no secret that the most sought-after programmers are the one's who have proven their talent in the form of websites, mobile apps, hackathons, and various other passion projects.
As a developer searching for a job, you should hopefully be able to show (with proof) that you're capable of building something that looks neat, and functions smoothly.
Of course, you don't have to build the next big social network or music streaming service. But, simply being able to show a nice website or project to potential employers is an amazing way to grab attention.
Rule 2. Build your personal brand
Building a personal brand usually consists of creating a LinkedIn profile, having a personal website of your own, and maybe even operating a small programming blog or some other asset that offers value to the public.
There are many other actions that you can take to contribute to your personal brand. But at the end of the day, branding yourself on the internet is all about showcasing your love for programming.
By showing potential employers that you're fully committed to programming in various different ways, you'll essentially increase your value as a developer, and possibly even attract job offers without having to send out a pitch.

Rule 3. Get involved
This rule might sound obvious. But, it's an extremely important one. Because, depending on the city that you live in, you may be able to simply walk outside your home, visit your nearest networking opportunity, and start chatting with someone who happens to be hiring for a great entry-level development position.
This is especially true if you live in a booming tech hub or a city where the demand for tech jobs is high. But, even if you live in a standard town or city, the same rules apply. Getting involved in your city, tech community, university or social network is one of the quickest and easiest ways to land your first job as a developer.
So, don't be afraid to chat with new people, and make it clear that you're searching for your first development job.
Rule 4. Take massive action
At the end of the day, getting your first job as a developer truly comes down to taking a great amount of action.
You may need to e-mail your resume to one hundred different software companies, touch up on your coding skills, go through various interview processes, and sift through a number of companies until you find the top firms that you'd like to work with.
Yes, this can be a mentally draining process. But, when it comes to landing a great first development job, it's always worth putting in the effort to find a position that suits your needs.
Rule 5. Communicate your worth
If it's your first time searching for a development job, then you may actually have more leverage than you think.
While you may be relatively inexperienced, it's no secret that Silicon Valley prioritizes fresh talent above all else. Tech executives frequently seek out young and inexperienced engineers because they're energetic, easy to train, and quick to pick up new technologies.
So even if you lack experience, make sure to communicate the fact that you're full of energy, quick to learn, and ready to get to work. If you can do these things, you'll probably find a great entry-level development position in no time.
As a developer who's relatively inexperienced in the working world, you're about to endure a very exciting time in your life.
You have so much opportunity, excitement, and fun ahead of you. But, you have to make sure that you kickstart your career with the right company, first.
And, by following these 5 rules, you'll be in an amazing position to land the ultimate development job for your needs.
---
Recommended articles
The 5 Best Automation Tools for Software Testing
Top 10 Masters Programs in Cyber Security
5 Ways to Avoid Common Coding Errors & Become a Better Programmer
5 Highest Paying Tech Jobs - How to Get Rich in the Tech Industry
The Top 5 Coding Blogs You Must Read
Top 10 Master's Programs in Software Development
Top 10 Tech Companies To Work For
5 Uncommon Books Every Programmer Should Read