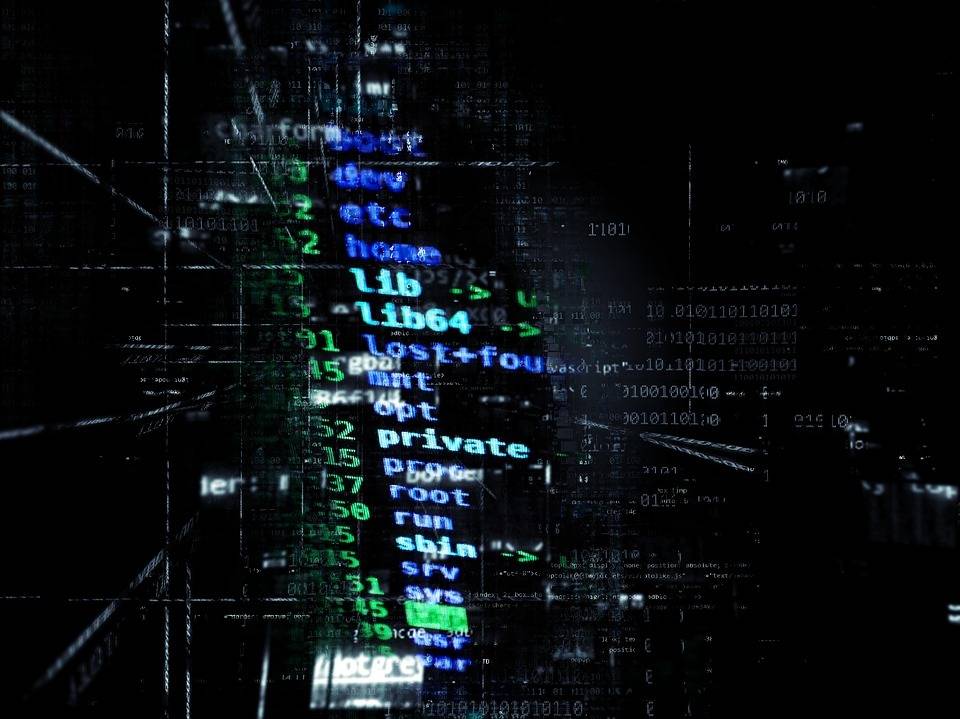 Top 10 Masters Programs in Cyber Security
Cyber security is one of the most important and in-demand fields in technology. As a cyber security professional, you're responsible for safeguarding networks, computers, data and programs from unauthorized access.
So, if you're considering getting your masters degree in cyber security, then you're in luck because this article reveals the 10 best masters programs to apply for.
For more helpful programming career tips, news and job listings make sure you subscribe to Codeslaw, here.
1. Utica College Online Master of Science in Cybersecurity
Utica College offers an Online Master's Cybersecurity Degree Program that's ranked as one of the very best programs available.
This program has been designed in response to the growing demand for a graduate-level offering that includes high-level forensics, cyber operations and intelligence practices.
As long as you have a bachelor's degree, with a minimum 3.0 GPA, and 18 to 20 months to spare, you're likely a good candidate for this program.
2. Fordham University Master of Science in Cybersecurity
Fordham University is a top-rated college that provides working professionals and students with the opportunity to earn a Master of Science in Cybersecurity.
By enrolling in Fordham's MSCY program, you'll take classes over the weekend, in the evenings, online and via hybrid courses. It's a unique and highly-accessible program for people from all walks of life.
It's also worth noting that Fordham University has been deemed excellent by multiple U.S. government security organizations.
3. University of South Florida Cybersecurity Online Master's Degree
The University of South Florida hosts a Cybersecurity Online Master's Degree program which makes it convenient for anyone in the world to pursue higher education in the cybersecurity field through a well-regarded university.
As an added bonus, USF's Cybersecurity Online Master's Degree also offers graduate certifications with concentrations in digital forensics, cyber intelligence, information assurance and computer security fundamentals.
If you have trouble deciding which concentration is right for you, USF provides a handy cybersecurity survey tool to help you out.
4. University of Rhode Island Professional Science Master's Degree in Cyber Security
The University of Rhode Island offers a top-rated Professional Science Master's Degree in Cyber Security.
This program is ideal for working professionals who would like to pursue their master's degree entirely online, while still maintaining their career.
With this program, you can choose from a Forensics track or a Security track. This is also a self-paced program, which can be completed as quickly (or slowly) as you like.
5. Rochester Institute of Technology MS Computing Security
The Rochester Institute of Technology (RIT) offers a MS Computing Security program that's intended for students with a computing-specific bachelor's degree such as engineering, mathematics or science.
If this sounds like you, then you'll most likely enjoy the program's core courses in security theory, cryptography and forensics concepts. Plus, RIT's MS Computing Security program also includes an array of elective courses, and a MS capstone project experience.

6. Indiana University Cybersecurity Master's Program
Indiana University's Cybersecurity Master's Program is unique because it combines courses from three of IU's schools - the Kelley School of Business, Maurer School of Law, and the School of Informatics and Computing.
With this program, you'll also have the opportunity to earn an additional cybersecurity certificate, complete your degree over the course of two years, and take advantage of online courses.
7. University of Southern California Master of Science in Cyber Security Engineering
The University of Southern California offers a Master of Science in Cyber Security Engineering program which focuses on the essentials of developing, engineering and running secure information systems.
This program also emphasizes the importance of putting you in a position to advance your career, or even continue an educational path towards a doctorate degree.
Not to mention, the University of South California is a world-renowned university that can help you unlock a variety of doors in life.
8. University of Washington Master of Science in Cyber Security Engineering
The University of Washington offers a Master of Science in Cyber Security Engineering so that students and working professionals can understand security requirements, understand business aspects, and accept jobs in technical or policy fields.
This program ultimately combines advanced computer science techniques with modern cybersecurity technologies, in an effort to prepare you for today's workforce.
9. American Military University Master of Engineering in Cybersecurity
The American Military University's Master of Engineering in Cybersecurity program offers six core courses and four technical electives. This program is part of the University of Maryland system, and allows for people with a diverse range of professional and academic backgrounds to take part in the graduate program.
However, this program is considered a "highly technical academic program". So, applicants should be prepared for technically advanced coursework.
10. Drexel University Online Masters in Cybersecurity
Drexel University's Online Masters in Cybersecurity program is designed to provide students and working professionals with a solid foundation in computer networking, math, legal issues, policy, technical electives, and various other perks.
Courses demand technical expertise and strong business knowledge. Plus, as this is an online program (taught by on-campus Drexel staff), you can take care of coursework at your own pace.
---
Recommended articles
5 Ways to Avoid Common Coding Errors & Become a Better Programmer
5 Highest Paying Tech Jobs - How to Get Rich in the Tech Industry
The Top 5 Coding Blogs You Must Read
Top 10 Master's Programs in Software Development
Top 10 Tech Companies To Work For
5 Uncommon Books Every Programmer Should Read
The 5 Most Common Myths About Programming