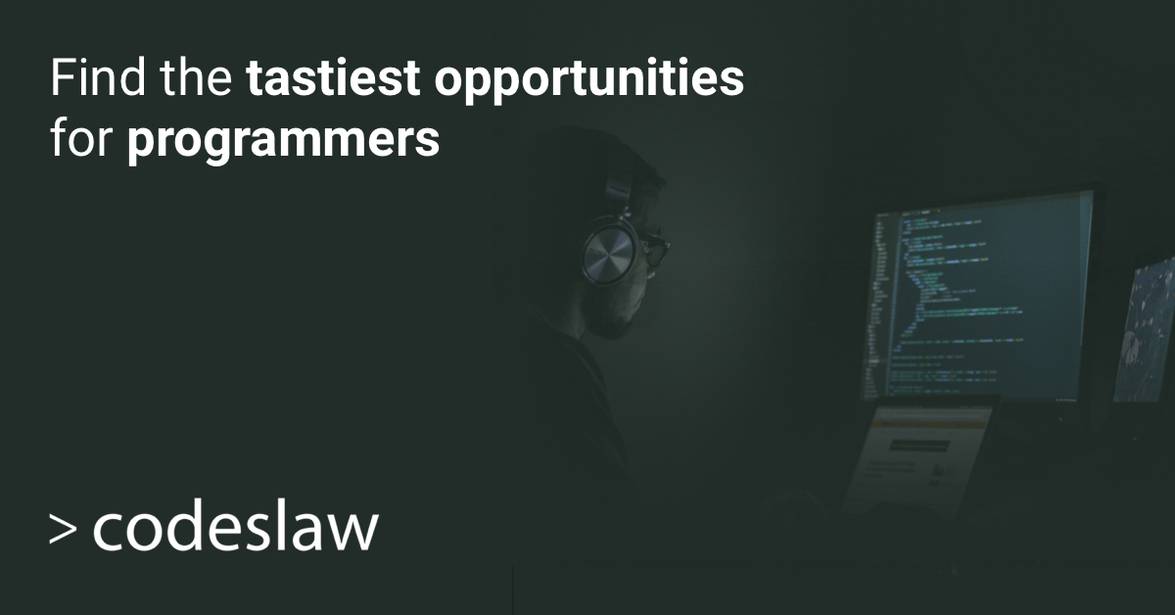 Top 10 US Coding Jobs for August 2018
Every month we list thousands of coding jobs. This month we would like to highlight some of the best jobs in the United States. Below you'll find a range of positions at leading companies from across the country.
For thousands more available positions make sure you browse through our full listing of coding jobs, here. Good luck!
Boeing
St. Louis, Missouri
The Boeing Company is seeking Sr. Software Engineers to join a team where Software really matters to work on a variety of exciting opportunities with training systems products in St. Louis, Missouri. You will be responsible for full life-cycle software development which means you will have a hand in defining the requirements; designing, implementing and testing the software; and supporting these products through delivery and in the field.
Twitter
San Francisco, California
Twitter's SF QA Engineering team is seeking strong, talented Software Engineers in Test to help create and deliver cutting edge applications used by millions of people around the world. They're looking for a Sr Software Engineer in Test with strong coding and test automation skills.
Fortinet
Sunnyvale, California
Fortinet's WiFi team is looking for a Jr. Software Developer Engineer with C programming and networking knowledge to join their team. This is a great opportunity to immerse yourself in all phases of the software development cycle to reach new product launches and feature development for Fortinet's Enterprise Wireless solutions.
Express Scripts
St. Louis, Missouri
Do you have a passion for programming and find yourself asking "I wonder if I could do it this way…"? This is an entry level position for an individual who has had sufficient educational background and/or experience to qualify them to start in applications programming.
Honeywell
Tuscon, Arizona
Be part of a team that designs, develops and integrates highly complex software functions within Honeywell AERO. You will be an active and integral member of a team to achieve the completion of goals. You will also generate innovative solutions in work situations; trying different and novel ways to deal with problems and opportunities.
General Dynamics IT
Arlington, Texas
For more than 50 years, General Dynamics Information Technology has served as a trusted provider of information technology, systems engineering, training and professional services to customers across federal, state, and local governments, and in the commercial sector. In this position, you will provide development of project Software Quality Assurance Plan and the implementation of procedures that conforms to the requirements of the contract.
Chipton-Ross
Hood River, Oregon
This position enhances and maintains Chipton-Ross' critical video server for unmanned aircraft vehicle data. The candidate will aid in designing their video server as a standalone product and as a key component of a geospatial information system. The candidate will document software high level designs and be a key contributor to the code base.
AECOM
King George, Virginia
This position may require support to any of the following tasks as required by contract: developing computer programs for scientific applications, including software design, coding, testing and debugging applications which are large enough to require coordination between multiple developers, and developing software modules in a structured environment where documentation, guidelines/standards, software audits, peer reviews, and other structured techniques are employed to enhance overall software quality.
Raytheon
McKinney, Texas
The candidate's primary responsibility will be to support the development, procurement, build and integration of test hardware and test software solutions to exercise and analyze deliverable product. The candidate will be expected to follow established procedures and instructions (IPDS and EIs) while working closely with both program and functional supervision to ensure that overall design objectives are met.
Columbus Technologies
Greenbelt, Maryland
The Columbus Team is looking for a web developer who is ready to work in a dynamic environment supporting the NASA science community. Their team supports NASA's Earth Science Data and Information System (ESDIS) at the Goddard Space Flight Center (GSFC) facility.
---
Recommended articles
The 5 Best Tips for Attending a Tech Conference
The 5 Best Games for Developers
5 Blockchain Conferences and Events Developers Need to Attend
The 5 Biggest Career Challenges Programmers Face
How to Pitch Your Mobile App to Investors - 5 Steps to Success
5 Things Developers Need to Know About The Global Cryptocurrency Market
The 5 Principles of User-Centered Mobile Design

Also Interesting

5 of the Greatest Challenges Developers Will Face in the Next Decade

If you're willing to overcome the 5 greatest challenges that developers will face in the coming decade, then you'll be unstoppable. Just keep reading to discover the challenges that all programmers must acknowledge and conquer...

Top 5 Companies for Game Developers to Work For - Epic Game Jobs!

Making video games for a living seems to be every kid's dream. And, as an adult, the idea of developing games for a living sounds even more appealing. This is because the best companies for game developers pay well, provide you with a fun work environment, and enable you to be creative for a living. Just keep reading to see the top game companies that all developers should consider working for…

The 10 Most Influential Programmers of All Time

Programmers are some of the hardest-working, most impactful, and influential people in the world. And yet, programmers rarely see the spotlight in the way that famous celebrities, CEOs, and other public figures do.