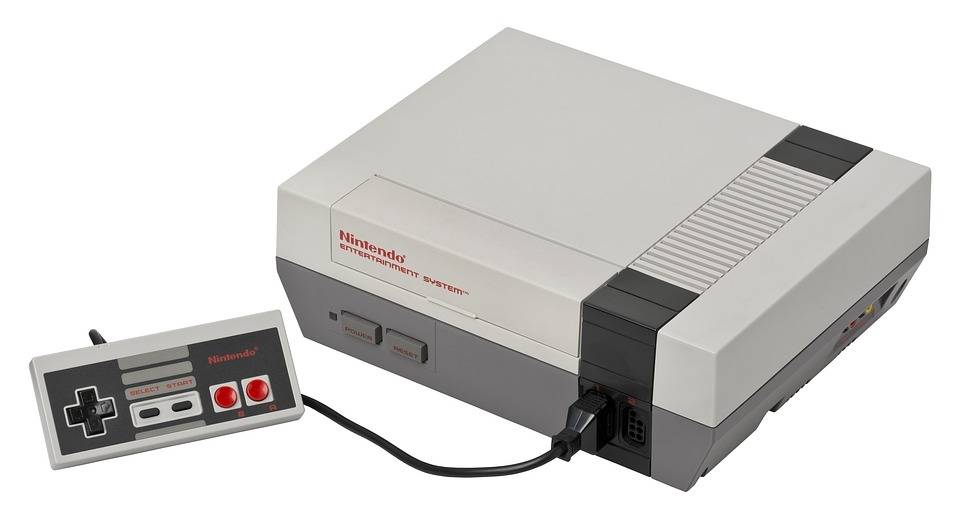 Top 5 Companies for Game Developers to Work For - Epic Game Jobs!
Making video games for a living seems to be every kid's dream. And, as an adult, the idea of developing games for a living sounds even more appealing.
This is because the best companies for game developers pay well, provide you with a fun work environment, and enable you to be creative for a living.
Just keep reading to see the top game companies that all developers should consider working for…
For more helpful programming career tips, news and job listings make sure you subscribe to codeslaw, here.
Company 1. Nintendo
Nintendo is perhaps the most famous video game company of all time.
When you were a kid, there's a good chance that you played Nintendo games like Super Mario World, The Legend of Zelda, Donkey Kong, and many others.
And most importantly, because you're reading this particular article, you most likely still play Nintendo games to this day.
Nintendo is one of the most consistent and successful video game companies of all time. It's for this reason that Nintendo is an excellent company for game developers to work for.
According to Glassdoor, Software Engineers at Nintendo of America earn roughly $93,399 per year. And, most employees have positive experiences to share in regards to working at Nintendo.
If you're interested in a Game Developer position with Nintendo, you can always invest in a game programming education, and then apply to Nintendo directly through the Nintendo website.
Company 2. Activision Blizzard
Activision Blizzard is a video game company with some of the most stunning employee reviews in all of the gaming industry.
It's not uncommon to hear Activision Blizzard developers refer to their position as their "dream job."
This organization has created iconic games like World of Warcraft, Starcraft, Diablo, and many others.
While it might be difficult to score an entry-level game programming career with Activision Blizzard, you can always apply, and find out what happens. It's definitely worth a shot.


Company 3. Rockstar Games
Rockstar Games is the video game company that knows how to make a virtual environment feel like real life.
Grand Theft Auto V is a great example of this, as this game has been providing gamers with awesome entertainment value for a number of years now. Red Dead Redemption and L.A. Noire are two other games published by Rockstar Games that have attracted devout followings in years past.
So if you decide to work at Rockstar Games, you'll be working on some of the most realistic and fun-to-play games in the world.
And, as Virtual Reality becomes more widespread in the video game industry, it's easy to imagine just how exciting working at Rockstar Games will be in the near future.
Company 4. Sony Interactive Entertainment
Sony Interactive Entertainment (and its many subsidiary studios) has launched hundreds of video games.
So naturally, if you're looking for an experienced, sustainable, and proven video game company, Sony Interactive Entertainment is a pretty safe bet for you to consider.
Indeed lists plenty of raving reviews about the many positive qualities of developing games for Sony.
These attributes include great growth-oriented direction, high-quality people, experienced coders, and a fun work environment.
Company 5. Valve Corporation
If you're a fan of popular Steam games like Counter Strike: Global Offensive, Left 4 Dead 2, and Dota 2, then you'll almost certainly love working at Valve.
Valve is a special video game company, because Valve has implemented a flat organizational structure, which means that you'll be working without any bosses.
If you decide to work at Valve, your desk will have wheels, and you'll be able to wheel your desk around so that you can work with whichever team you like.

As you can probably imagine, this structure can help to eliminate bureaucracy and make it extremely easy for you to remain productive (since you can easily work on different projects throughout the company).
Valve's website states that they're always looking for employees. So why not give them a shot? You don't have anything to lose.
Closing thoughts
Making the decision to become a game programmer, and find a great video game company to work with is an amazing path to pursue.
Because when you make video games for a living, you'll be able to follow your passion, and earn a healthy living at the same time.
Just make sure to keep a close eye on career openings at these best video game companies:
Nintendo
Activision Blizzard
Rockstar Games
Sony Interactive Entertainment
Valve Corporation
And, don't forget to check out codeslaw's job board for even more game programming opportunities.
---
Recommended articles
The 5 Best Tips for Attending a Tech Conference
The 5 Best Games for Developers
5 Blockchain Conferences and Events Developers Need to Attend
The 5 Biggest Career Challenges Programmers Face
How to Pitch Your Mobile App to Investors - 5 Steps to Success
5 Things Developers Need to Know About The Global Cryptocurrency Market
The 5 Principles of User-Centered Mobile Design