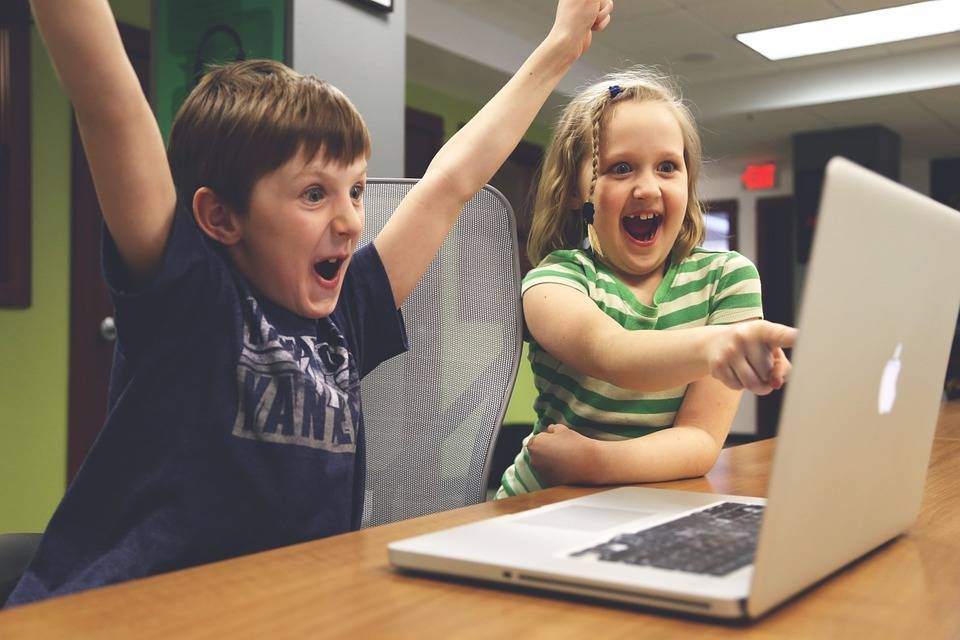 5 Fun Ways to Get Kids Into Coding - Preparing Kids for Success
If there's one way to set children up for success, it will probably involve nudging them in the direction of the most fun, creative and rewarding activity of the 21st-century - coding.
To help kids develop a sharp mind while having fun at the same time, consider these 5 fun ways to get kids into coding... For more helpful programming career tips, news and job listings make sure you subscribe to codeslaw, here.
1. Invest in technology
While you might remember a time when growing up meant running around outside, and playing Super Nintendo games at your best friend's house, technology has drastically changed since then.
Now, many children grow up playing with tablets, smartphones, drones, wearables, and even robots. Best of all, some robots are now capable of teaching kids to code, as you'll find in the Sphero SPRK Robot.
By investing in good technology, and surrounding kids with technology that they love, they'll probably feel more curious about the underlying programming languages that often make technology work.
2. Choose good coding courses
Choosing a good coding course for children can spark an immediate interest in programming for a lifetime.
But, the truth is that children want to explore their interests, have fun, and feel a little bit challenged all at the same time. So, it's crucial that you allow children to experiment with an entertaining coding platform that's designed specifically for kids!
For example, Khan Academy is an amazing, 100% free learning platform that teachers and parents can use to give children an awesome coding experience. Code Avengers is another great solution that makes it easy for kids to learn how to code.


3. Help children discover the language they like best
If a child likes to play with iPhones and iPads, then they might be most interested in experimenting with the iOS programming language Swift.
But, if you can't get a child away from computer games, then it may be best to help them get started with Tynker, which is a children's game design website that uses blocks of code to explain programming concepts.
Setting children up for coding success is all about letting them explore their interests, and making sure they have fun with their programming language of choice!
4. Bring them to a children's coding camp
Every kid loves a good summer camp. But, if a child has shown an interest in coding, then you might as well encourage them to try out a coding bootcamp for kids.
Apple has launched coding camps for kids in its retail stores, and this seems to be a trend that other companies are following.
If you can find a good children's coding camp in your local area, it just might provide the children in your life with the most supportive, engaging and community-oriented environment for learning code.
5. Show them what's possible
If you're a programmer yourself, then it isn't a bad idea to bring your child to your workplace, and show them the amazing perks of being a developer in person. Alternatively, if there's an Apple or Google campus in your area, you can take children to that type of high-tech environment, and see how well they respond!
Because, the truth is that programming really is going to be one of the most exciting jobs of the future. And, many would agree that coding is already one of the most in-demand, enjoyable and fulfilling activities around.
So, the sooner that you can demonstrate to children the fun and fulfillment that comes with creating things for a living - the more likely it is that they'll have fun coding too.
Overall, if you can give children the creative freedom to explore their interests in the realm of programming, there's a good chance they'll find a language that suits their personality. Programming is wonderfully fun. There's no need to force it on anyone.
Let the kids learn how to build and be creative, and the rest usually takes care of itself.
---
Recommended articles
Top 5 Secure Coding Practices - How to Safeguard Your Software
The 5 Best Perks of Being a Developer - Welcome to the Golden Era

Top 5 Programming Languages for Mobile App Development
5 Popular Web Design Trends of 2017 - Make Your Website Addictive
The 5 Golden Rules to Landing Your First Job as a Developer
The 5 Best Automation Tools for Software Testing
Top 10 Masters Programs in Cyber Security
5 Ways to Avoid Common Coding Errors & Become a Better Programmer