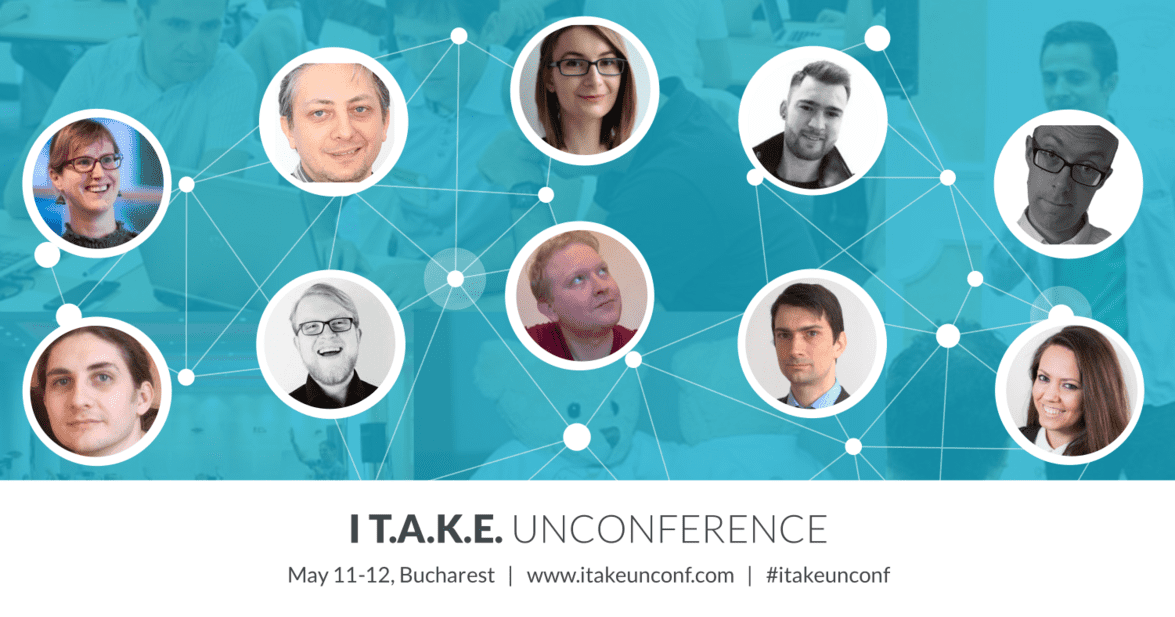 The 2017 I T.A.K.E Unconference Ticket Giveaway
codeslaw is pleased to announce an exciting new partnership with the 2017 I T.A.K.E Unconference.
The 2017 I T.A.K.E Unconference is an action-packed, two-day gathering for lovers of software, technology and code. The Unconference will be held on May 11th and 12th in Bucharest, Romania. This year's Unconference features a series of powerful talks, mini-workshops, live software development sessions, open discussions, networking opportunities and so much more.
And best of all, codeslaw is giving away one free ticket to the 2017 Unconference to one lucky codeslaw subscriber! Register and enter the competition here.
For now, let's go over some of the reasons why you should attend the 2017 I T.A.K.E Unconference.
The 2017 I T.A.K.E Unconference goes beyond software craftsmanship
The Unconference is a community-driven event that goes beyond software craftsmanship by bringing together technology experts, passionate speakers and software enthusiasts who aim to shape the future with you.
From the I T.A.K.E team:
"What is beyond software craftsmanship? What are the techniques & ideas challenging the world of craftsmanship? What experiments, case studies can inspire you to create cutting-edge code?
Join community leaders, experienced software crafters, and innovators to debate, discover and experiment the latest trends and ideas from the technological trenches at I T.A.K.E Unconference, 5th edition, 11-12 May, Bucharest."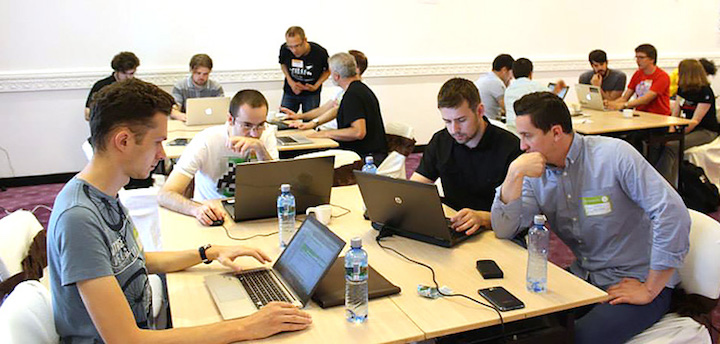 Photo courtesy of I T.A.K.E Unconference

The 2017 I T.A.K.E Unconference provides you with world-class speakers
The Unconference's speaking engagements revolve around a manifesto that promotes the following core ideas:
Speakers have real coding experience that you can relate to
Speaking environments encourage active engagement rather than passive listening
Discussions involve practical and concrete ideas rather than generic coding advice
You'll apply what you learn from speaking engagements in hands-on workshops and live programming sessions
Among 30+ international speakers, the 4 keynote speakers of the Unconference include:
DAVID SCHMÜDDE (USA), Computer Programmer, Artist & Creative Technologist at Beyond the Frame
GERARD MESZAROS (Canada), Independent Consultant, CTO & Author at FeedXL
EDUARDS SIZOVS (Latvia), IT Entrepreneur, Software Development Coach & Leader of the Latvian Software Craftsmanship Community
FELIENNE HERMANS (Netherlands), Assistant Professor at Delft University of Technology
The 2017 I T.A.K.E Unconference is for people who are ready to learn, experiment, connect and take action
If you're committed to growing as a skilled technology professional and human being in general, then you'll fit in at the 2017 Unconference:
"From DevOps to Software Design, Future Web and Big Data, IoT and AI, Open Space and Programming contest, the event offers each attendee time for paced, hands-on learning and experimentation."
With the opportunity for amazing personal growth, the chance to connect with like-minded people, and have an extremely fun time in a great location - you'll want to make sure that you attend the 2017 I T.A.K.E Unconference. Especially since you now have the chance to win a free ticket to this year's Unconference (as a codeslaw subscriber).

Recommended articles
5 Developing Tech Hubs Challenging Silicon Valleys Dominance
Top 10 Tech Companies To Work For
How to Become a Games Programmer
5 Ways for Developers to Stay Up-to-Date with New Technology
10 Tech Conferences to Attend in 2017
Which Programming Language Should You Learn
5 Ways to Improve Your Work Environment