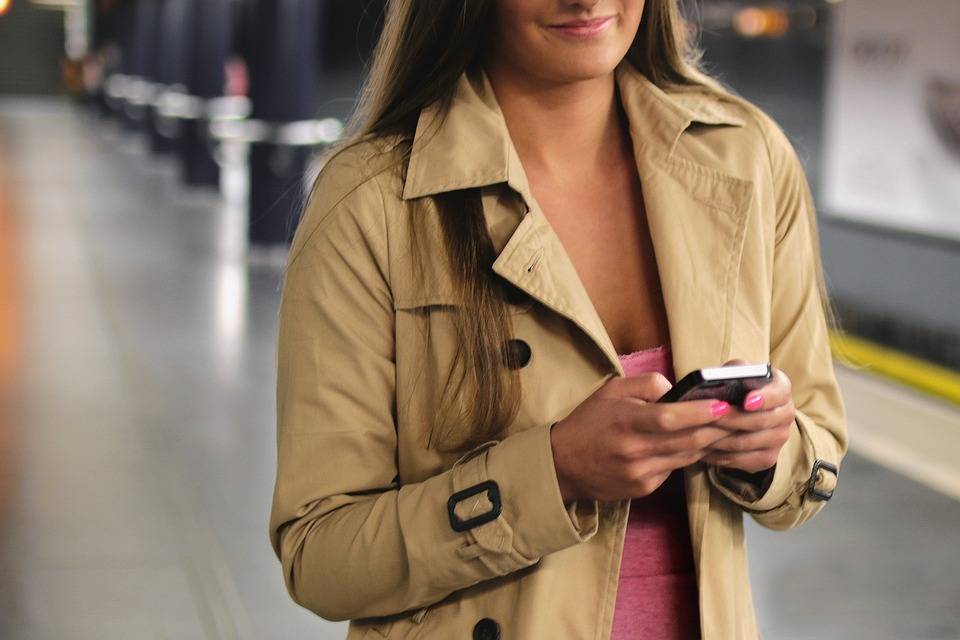 The 5 Principles of User-Centered Mobile Design
User-centered mobile design is one of the most effective strategies for launching a mobile app or mobile website in the modern era.
Because, when you prioritize your user's needs throughout every step of the design and development process - this also provides your business with a huge competitive advantage.
So, these 5 principles of user-centered mobile design will help your users and yourself... For more helpful programming career tips, news and job listings make sure you subscribe to codeslaw, here.
1. Understand your target audience's pain points
Everyone deals with some amount of pain in their life.
So, by taking the time to sincerely understand your target audience's pain points, you will have a much better idea of the purpose that your mobile product can serve.
In fact, most successful mobile concepts are built entirely around solving a target audience's pain points.
For example:
WhatsApp takes the pain out of international text messaging and calling (no need to worry about excess fees)
The YouTube app eliminates the pain of boredom (free entertainment is always a few finger taps away)
The AirBnB app lessens the pain of pricey hotel stays (by offering less expensive and more convenient alternatives)
To gain a better understanding of your audience's pain points, you might consider reading a book called Influence: The Psychology of Persuasion, which is one of the uncommon books that every programmer should read.
2. Create a user persona
Creating a user persona is the process of conceptualizing the ideal user who will be using your mobile product.
You essentially want to design a fictional character who best represents your target audience.
This makes it easier for you to address your audience's pain points and desires.
To create a user persona, you'll first need to create a name for your user persona. Then, you'll want to draft some detailed information about your persona, such as:
Core demographic information (age, sex, location)
Character traits (describe your ideal user)
Desires (what does this person hope to achieve with your mobile product?)
Typical behavior (how does this person use their smartphone or tablet?)
Lifestyle (where does this person use your product?)
You can go really deep with user personas if you want to. In fact, the more in-depth you go, the better. It's always a good idea to know your ideal user as if they're your best friend.
Note: You're encouraged to create multiple user personas, if needed. The number of user personas that you need will ultimately depend on your product, and the size of your target market.


3. Map your user's journey
Once you've conceptualized your user persona (or multiple user personas), you'll need to think about your user's journey.
A user journey is essentially the easiest path that your user can take to get from 'point A' to 'point B' using your mobile product.
It's a lot like "connecting the dots".
Once you know exactly what your user wants - your goal is to serve your user what they want in the most convenient, hassle-free way possible.
Keep in mind that mobile app abandonment is a major problem with mobile users. You have to do everything in your power to make your user's journey as seamless as possible.
So, this is ultimately a process of mapping out the user flow or user journey that enables your users to achieve their specific goals (screen by screen).
You might also choose to map out a distinct user journey for every user persona that you've conceptualized.
4. Design your prototype (UX & UI)
Designing your prototype is a process of focusing on the User Experience (UX), and giving your users a well-rounded product that seamlessly solves their pain points.
This is also the stage where you'll implement your user's journey, since you'll be finalizing the screen flow, and determining how users navigate your product (going forward and back, etc).
You might also choose to implement some basic user onboarding at this stage, to help new users get acquainted with your product (onboarding is important).
Best of all, this is also the part where you might choose to monetize your product (hopefully you've come up with a monetization strategy)!
For your User Interface (UI), you'll likely be working with a design-oriented individual who can select the best fonts, color combinations, icons, and other elements for your product.
5. Launch your Minimum Viable Product (MVP) & optimize
Launching your Minimum Viable Product (MVP) is the sweetest part of designing a user-centered mobile product.
This is the stage where you can submit your app to the iOS App Store or Google Play Store (if you're launching a mobile app) and make your product available to the public.
But, the work isn't over just yet...
Because, optimizing your design is where the real magic happens.
Once your product is officially live, you'll be able to use a mobile analytics platform (there are many) to run numerous A/B tests, and monitor how your users actually engage with your product.
Knowing how your users interact with your product will provide you with some of the absolute greatest insights which show you how to improve your product's user-centered design over the long-term (user data is golden in this regard).
Conclusion
Overall, creating a solid user-centered mobile design isn't an extremely difficult job.
The hard part is crafting an entire mobile experience that incentivizes your users to return to your product time and time again.
But, if you can focus on these 5 principles of user-centered design, and commit to optimizing your product over the long-term - you'll most likely end up with a product that solves genuine user pains, and caters to real human needs. And, these are the types of software businesses that succeed most often.
---
Recommended articles
How Much Should You Be Getting Paid as a Programmer?
Top 10 Master's Programs in Computer ScienceThe 4 Reasons You Should Attend try! Swift NYC This Summer
Top 10 Movies for Programmers - Films to Motivate & Inspire You
The Top 10 Schools for Game Programming
5 Fun Ways to Get Kids Into Coding
Top 5 Secure Coding Practices - How to Safeguard Your Software
The Top 10 YouTube Channels For Programmer