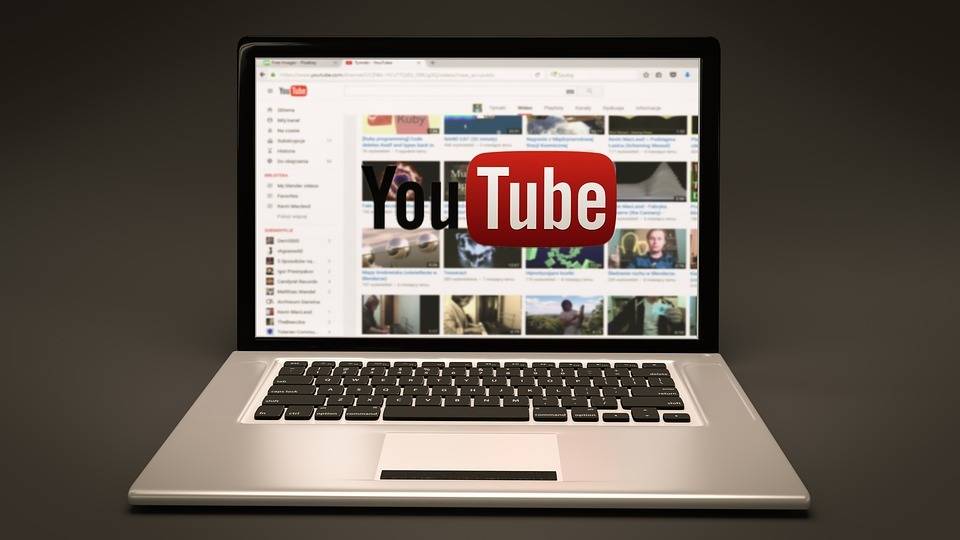 The Top 12 YouTube Channels For Programmers
If you can find your way through the hundreds of cat videos and people falling over, Youtube can be an invaluable source of information for computer programmers and developers. For anything from music and entertainment to some of the best educational and tutorial videos anywhere, Youtube can help you become a better programmer while entertaining you at the same time.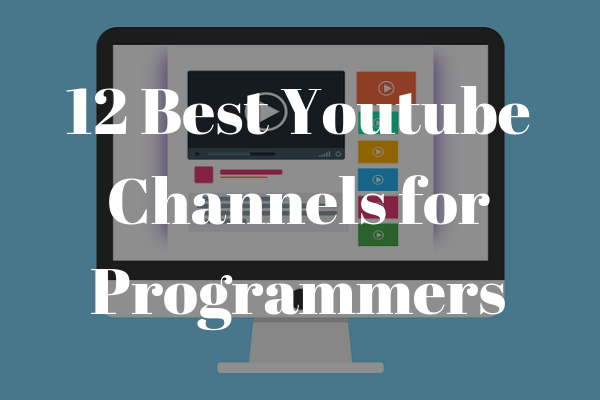 So, this article lists the top 10 YouTube channels for programmers, and helps you discover some of the best, free programming videos on the web.
If you're currently looking for a job in the programming sector, check out the job listings section of our website.
1. Computerphile
Computerphile is one of the many YouTube channels of Brady Haran, who also runs channels such as Numberphile (mathematics), Periodic Videos (chemistry), Sixty Symbols (physics), and Deep Sky Videos (astronomy), and others.
Brady Haran is an extremely interesting guy who has a passion for everything to do with computers. This passion for computers is reflected in his channel Computerphile.
On the Computerphile channel, you'll find videos covering blockchain and bitcoin, automatic code testing, game coding, and so much more. This is an amazing channel that provides plenty of "infotainment" which programmers are sure to love.
2. Derek Banas
Derek Banas is a technology YouTube channel that covers programming tutorials, game development, web design, and more.
As for programming videos, you'll find C# video tutorials, django web framework tips, a complete series on how to to program with python, AngularJS video tutorials, and plenty more.
Derek Banas is an all-inclusive programming YouTube channel that's perfect for coders who are open to learning new skills.
3. Hak5
Hak5 is a fun tech show on YouTube that's created by self-proclaimed 'IT ninjas, security professionals, and hardcore gamers.' The goal of the channel is to 'take on hacking in the old-school sense.'
From the Hak5's "Playlists" tab, you'll find some of the best video tutorials on linux terminals, VPNs, WiFi, security and privacy apps, and various other "hacker-themed" tips and tricks.
4. Codecourse
Codecourse is a YouTube channel that's dedicated to helping you learn how to code.
On Codecourse, you'll find tutorials that show you how to do some amazing things, like build your own Twitter bot, create a social network in PHP, and set up a cloud server using DigitalOcean.
If you're interested in accomplishing specific results with your programing skills, then Codecourse could be the perfect YouTube channel for you.
5. TheChernoProject
TheChernoProject is the YouTube channel of a software engineer who works on core technology at Electronic Arts.
Naturally, you'll find plenty of game programming videos, C++ tips and tricks, and also some videos about becoming a better programmer in general.
If you're interested in game development and 'lifestyle content', this channel offers a great combination of high-level topics plus beginner-friendly advice.


6. Java Brains
Java Brains is a popular YouTube channel, probably because the focus of this channel is simple yet precise. It's a channel entirely dedicated to free java tutorials.
The Java programming language is known for its usefulness in building Android apps, server side applications, web applications, and much more.
So, the Java Brains channel provides video courses on Java essentials, enterprise Java courses, Java EE courses, and plenty more. There are even some JavaScript and AngularJS courses as well.
7. LearnCode.academy
LearnCode.academy is a YouTube channel that's dedicated to web development.
On this channel, you'll find a range of web development tutorials covering languages like HTML, CSS, JavaScript, React.js, Node.js, and more. Plus, this channel also touches on responsive design, website layouts, server administration, and deployment strategies.
If you work with websites, or if you're interested in learning about web development, LearnCode.academy is an excellent place to start.
8. thenewboston
Thenewboston is one of the most comprehensive programming channels on YouTube. This channel contains over 4,300 videos on coding, design, game development, and more.
Videos are neatly organized into different playlists, according to the topic at hand. For example, you'll find courses on git tutorials, Windows command line tutorials, Python development, CSS for beginners, and almost anything else that you can think of.
With 9+ years worth of content uploaded to thenewboston, there's an abundance of 100% free programming material to learn from.
9. Google Developers
Google Developers is Google's official YouTube channel that provides you with news, tips, and insights regarding Android, Chrome, web development, Polymer, and more.
This channel maintains several dedicated shows like The Developer Show, Mobile Ads Garage, Coffee with a Googler, and others.
Overall, if you're interested in keeping tabs on the latest Google happenings, this is a channel worth subscribing to.
10. Level Up Tutorials
Level Up Tutorials is a YouTube Channel consisting of roughly 1,000 web development and design tutorials. This channel is hosted by Scott Tolinski, who maintains an impressive personal website which showcases his web development (and breakdancing) skills.
Some of the video tutorials on this channel cover topics like React Native, Magento (for e-commerce), HTML5, UX prototyping, and many other useful concepts.
For professional web development and design advice, you'll definitely want to keep a close eye on Level Up Tutorials.
11. Treehouse
Treehouse is a technology Youtube channel focused on technology that has attempted to organise itself into the best way to learn to code. Each course is split into a certain number of lessons, and each lesson is then split down further into more specific sections that go into more depth about one particular part of the lesson.
Each smaller part of each lesson includes quizzes and tests to help you consolidate what you've learnt. The channel also features specific playlist tracks that, once you've picked what you want to learn, guide you on to what you should attempt next in order to maximise your learning.
The Treehouse community contains thousands of students, and it's possible to contact them if and when you get stuck, meaning you're not learning completely alone (something that can be dispiriting, especially when trying to learn something tough and new like coding).
Treehouse has over 200,000 subscribers and over 13,000,000 views. Alongside around 500 videos, it also live streams lessons on occasion.
12. DevTips
DevTips is a Youtube channel for more knowledgeable developers. If offers tips to help you improve your coding and assumes you already have a good base level of coding experience.
It focuses on the topics of software and web development, but sometimes offers videos on personal development, too.
DevTips has around 300,000 subscribers and over 300 videos, and several partner Youtube channels, including the previously mentioned LearnCode.academy.
---
Recommended articles
Should we be afraid of Artificial intelligence?
Top 10 Movies for Programmers - Films to Motivate & Inspire You
5 Fun Ways to Get Kids Into Coding
Top 5 Secure Coding Practices - How to Safeguard Your Software
The 5 Best Perks of Being a Developer - Welcome to the Golden Era