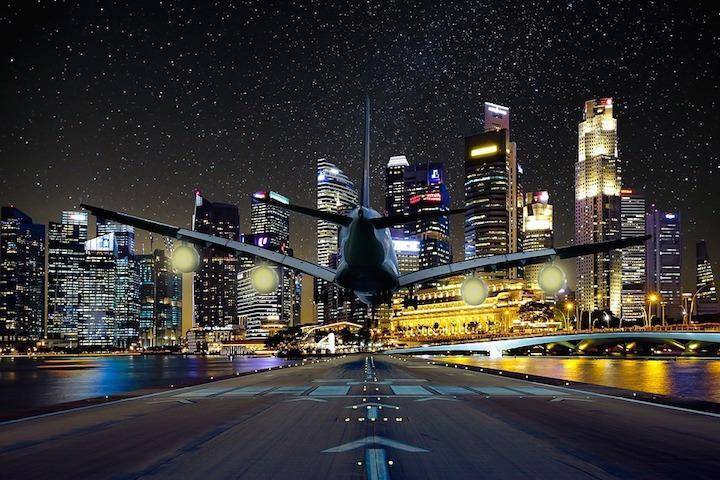 The Top 5 Countries for Programmers to Move to
Moving doesn't just change your environment. It can also help you improve your willpower, work habits, and perspectives on the world. So, changing where you live could ultimately turn out to be one of the greatest decisions that you ever make.
But, make sure to consider these top 5 countries for programmers before finalizing your move... For more helpful programming career tips, news and job listings make sure you subscribe to codeslaw, here.
Country 1. Germany
As the economic powerhouse of Europe, Germany will continue to attract many of Europe's most talented developers for the foreseeable future.
This is because German tech companies can typically offer excellent compensation, a fun work environment, and a bright future.
Germany houses some of the largest companies in the world, like Siemens Group, BMW, Deutsche Bank, and many others.
So, the work opportunities in Germany are plentiful, and the technology start-up scene is bustling as well.
Your very own codeslaw is based out of Germany, too! ;)
Country 2. Finland
Finland is an odd, smart, and beautiful Scandinavian country.
If you're okay with long dark winters, then you'll probably come to appreciate the wildly intelligent tech talent found in Finnish cities like Helsinki and Espoo.
Finland is home to tech companies like Rovio Entertainment (creator of Angry Birds), Supercell (creator of Clash of Clans), and Nokia. Based on this small sample of successful technology companies, it should be clear that Finns know how to innovate, and stay on top of trends.
So if you hope to strike it big in mobile, Artificial Intelligence (AI), voice technology, cryptocurrency, or any other upcoming technological revolution, Finland is a great country to be situated in.


Country 3. United States
The United States is a fun, diverse, and generally well-paying country that programmers are frequently attracted to.
If you move to a coastal U.S. city like San Francisco, New York City, or Miami, then you can usually maximize your salary expectations, and live in a vibrant, cosmopolitan area.
But, if you'd prefer to cut down on your living expenses while still earning a great programming salary, you can always consider great landlocked U.S. cities like Austin, Nashville, or Las Vegas.
The United States has some amazingly livable cities which tend to attract top tech talent. So make sure to apply for your U.S.-based dream job fast, and enjoy the great perks of the USA.
Country 4. New Zealand
According to AngelList, there are roughly 500 startups in New Zealand with an average valuation of $4.7 million.
For comparison, there are about 2600 startups in Singapore with an average value of $3.3 million.
So in New Zealand, the technology scene is generally less fierce, more profitable, and stable in comparison to many other markets.
Moving to New Zealand ultimately puts you in one of the very best markets for programmers.
And as an added bonus, basing yourself out of New Zealand also gives you amazing logistics for accessing Southeast Asia, which is yet another blossoming geographic region for tech-oriented individuals.
Country 5. Brazil
Brazil is a country that's attractive for a few different reasons:
Laid-back, exciting, and totally unique culture
World-class beaches, fun atmosphere, and friendly people
Sao Paulo is the largest city in the Americas
If you can land a well-paying programming gig in Brazil, then you need to take it for the life experience alone.
Of course, many people will still rightfully claim that Brazil is loaded with government "red tape", which makes technological innovation a challenge.
However, this is part of the appeal of moving to Brazil.
Brazil has major problems that need solving. And, programmers are some of the smartest problem-solvers in the world. So, the opportunities for programmers are absolutely abundant in Brazil right now.
You could be just one startup away from striking it big in Brazil (while also helping Brazilians live a better life).
If you're considering moving, then it's usually best to think strategically about how your move will impact your future. Will moving to a new country move you closer towards your life's vision?
If so, then it's probably best to make the move, and aspire for programming greatness in the country that you choose.
---
Recommended articles
The 5 Principles of User-Centered Mobile Design
How Much Should You Be Getting Paid as a Programmer?
Top 10 Master's Programs in Computer Science
The 4 Reasons You Should Attend try! Swift NYC This Summer
Top 10 Movies for Programmers - Films to Motivate & Inspire You
The Top 10 Schools for Game Programming
5 Fun Ways to Get Kids Into Coding
Top 5 Secure Coding Practices - How to Safeguard Your Software