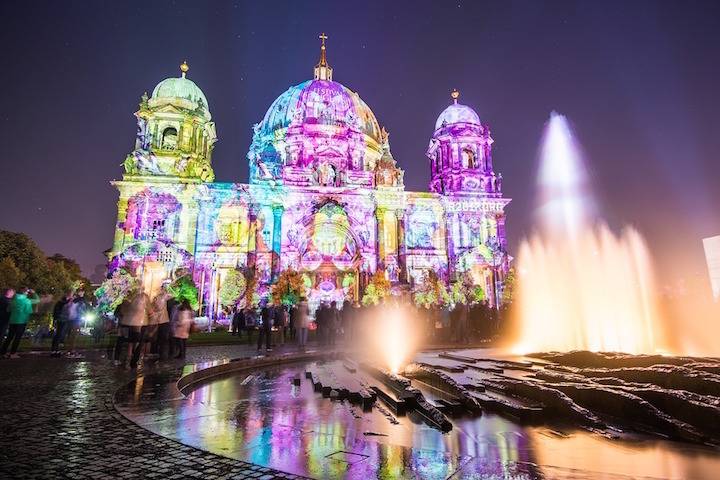 5 Developing Tech Hubs Challenging Silicon Valley's Dominance
Today, all that you need to build a life-changing product is a decent laptop, and a community of tech-savvy individuals. That's why Silicon Valley is far from being the only power player in the globalized tech economy which we live in. In fact, some developing tech hubs are seriously challenging Silicon Valley's dominant status as the tech industry leader.
The following 5 tech hubs are relatively young, energetic and filled with opportunity for people from all walks of life. For more helpful IT career tips, news and job listings make sure you subscribe to Codeslaw, here.
1. Austin, US
Austin is commonly referred to as the "coolest" city in Texas. What this really means is that Austin is a little bit like the Silicon Valley of the South.
The city is diverse, with great universities, and a bustling tech scene. Austin is also consistently rated as the best place in America to start a business, largely because of the area's low tax rates, smart culture and attractive cost of living.
Plus, Austin is home to a number of world-class startup accelerators. Austin's startup incubators and accelerators provide programmers with great incentive to bring disruptive products to market, network with like-minded people, and take part in the occasional coding bootcamp.
2. Berlin, Germany
The European tech scene is packed with clever coders, digital entrepreneurs and innovative brands. And, many would agree that Berlin is leading the way forward in the European tech arena.
Companies like SoundCloud, Uber, Twitter and various other tech brands operate in Berlin. Even codeslaw takes advantage of the creative local environment, and is headquartered in Berlin as well.
It's also worth noting that the largest startup campus in Berlin is known as The Factory, which works with world-renowned startup accelerators, global corporations, and leading tech investors.
3. Sao Paulo, Brazil
Sao Paulo is the largest city in Brazil, and is also home to the country's biggest tech startup scene.
Easy Taxi (the "Uber" of Latin America) operates out of Sao Paulo. Google, AirBnB and Taboola (a major adtech company) also maintain significant operations in Sao Paulo as well.
Interestingly, Western investors have held economic leverage in Brazil for quite some time, because of the discrepancy between the U.S. dollar and Brazilian real. This means investments have been relatively cheap in the region over the past few years, and this has attracted an influx of new venture capital in Sao Paulo.
As the Brazilian real starts to show greater signs of stability in 2017, the cheap investments might not last. But, the business and tech hub of Brazil will likely continue to flourish.

4. Cape Town, South Africa
Many people refer to Africa as the world's final frontier for all things digital. The continent is undergoing a major boom in mobile, fintech, e-commerce, digital media and more. So, the race is on for tech companies to acquire millions of new African customers.
One of the most innovative centers of the African tech boom is Cape Town, South Africa. The area is sometimes referred to as Silicon Cape, as Cape Town hosts the largest number of start-ups and facilities dedicated to tech innovation in Africa.
Plus, Cape Town is well known as a buzzing, world-class city with beaches, mountains, universities and entertainment. It's an all-around exciting place that tends to attract sharp tech talent.
5. Singapore
This list of emerging tech hubs wouldn't be complete without the island city-state of Singapore.
Singapore is loaded with venture capital firms, has some of the most attractive corporate tax rates in the world, and is commonly thought to be the "easiest place in the world to do business".
It also helps that the Singaporean government is extremely supportive of startup tech businesses, and can provide promising young companies with a range of cash grants, equity finance opportunities and incubation schemes.
As a programmer or tech-oriented individual, it helps to be ahead of the curve. That's how you spot gaps in the market, and seize opportunities before your competitors get to them first.
So, try to imagine these 5 tech hubs as market opportunities. Because, it's pretty safe to say that Austin, Berlin, Sao Paulo, Cape Town and Singapore are leading the way in challenging Silicon Valley's dominance.
It might be tough to hold positions in all of these countries at once. But, you can at least make your way into one or two of these booming tech hubs while the venture capital, tech talent and opportunities are flowing. All that you'll need is a laptop, and a like-minded community to get started.
---
Recommended articles
10 Tips To Survive an Epic Coding Session
Top 10 Tech Companies To Work For
5 Most Common Mistakes Coders Make
Top Computer Science & It Departments Worldwide
10 Tech Conferences to Attend in 2017
5 Most Common Mistakes Coders Make
5 Ways to Improve Your Work Environment