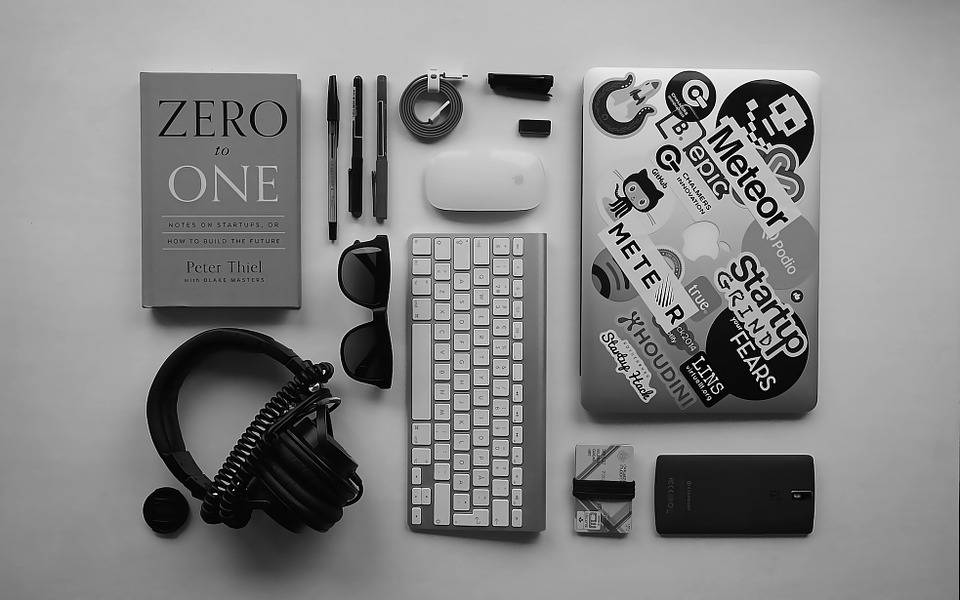 5 Uncommon Books Every Programmer Should Read
As a programmer, there's a good chance that you've already been instructed to read classic books like Clean Code, Code Complete and The Pragmatic Programmer. These are all amazing works.
However, there are certain books that are extremely useful to programmers, but rarely ever recommended. So, this article lists the 5 uncommon books that every programmer should read.
The following books will influence what types of products you build, why you build them, and how you live your everyday life...For more helpful programming career tips, news and job listings make sure you subscribe to Codeslaw, here.
1. Zero to One: Notes on Startups, or How to Build the Future by Peter Thiel

Zero to One is a book by Peter Thiel, who is the co-founder of PayPal, co-founder of Palantir (a $20 billion analytical software company), and partner at the VC firm Founders Fund.
If there's someone who knows how to build and invest in winning software, it's probably Peter Thiel.
So, this is a book that explores the secrets behind building winning start-ups, which all programmers can obviously benefit from.
Zero to One explores topics like:
● Why every successful start-up is built on secrets and "conspiracies" to change the world
● Why you should aim to monopolize your market like Google
● Why developers will always have job security even during the upcoming AI revolution (technology serves as a compliment to humans rather than a substitute)
Overall, Zero to One is an excellent preview of what the future of technology and programming will hold. If you want to stay ahead of the technological curve, you need to read this book.
2. Influence: The Psychology of Persuasion by Robert Cialdini

Do you know the hidden reasons why humans are driven to use certain pieces of software rather than others?
Without a basic understanding of persuasion, it can be difficult to build products that fulfill intrinsic human needs, or serve a tangible purpose in the marketplace.
After reading Influence by Robert Cialdini, you'll legitimately feel like you spent a decent chunk of your life operating in the dark.
Influence is a classic book that reveals how "compliance practitioners" get consumers to take certain actions.
This book is extremely applicable to developers, because it will help you understand how to create products that naturally draw people to purchase, install and use your offerings.


3. Hooked: How to Build Habit-Forming Products by Nir Eyal

Hooked is a book that takes the psychological principles of Influence (the book mentioned above) - and applies these principles to the process of creating software, apps and similar products.
As a coder, there's a good chance that you've already learned how to create push notifications, send out drip email campaigns, and generally do whatever it takes to keep users coming back to your product.
But, Hooked dives into the underlying philosophy of building products that hook consumers from every angle. Hooked walks you through the four-step loop of triggering users, getting them to take action, rewarding user behavior, and making users "invest" in your product over the long-term.
4. How to Fail at Almost Everything and Still Win Big: Kind of The Story of My Life by Scott Adams

Scott Adams is a famous entrepreneur and cartoonist who's best known for creating the comic strip Dilbert.
And, Adams' book is an absolute must-read for programmers - because the world of coding can be a frustrating career path to "crack" at times.
In other words, there is a lot of failure involved in programming (at first). But, relatively few people are willing to talk about the importance of failure, and the challenges involved with overcoming failure.
On the other hand, How to Fail at Almost Everything and Still Win Big is one of the most fun, useful and relevant books for creating "systems" that guide you through the tough times.
In his book, Adams covers topics like:
● Why maximizing your skills and creativity usually beats "following your passion"
● Why every new skill that you learn doubles your odds of finding success
● The importance of having affirmations
There's a lot of golden information to be found in this book that can be applied to your career, academic life, personal goals or any other aspect of life.
5. Tools of Titans: The Tactics, Routines and Habits of Billionaires, Icons, and World-Class Performers by Tim Ferriss

Tools of Titans by Tim Ferriss reveals some of the best insights that you'll find from many of the most interesting people in the world.
Ferriss is probably best-known for his hit book The 4-Hour Workweek. But, it's less-known that Ferriss has invested in and advised top technology companies like Uber, Facebook, Duolingo and many others.
So, Ferriss' advice is extremely valuable to programmers. Especially when his advice is combined with insights from people like James Altucher, Derek Sivers, Naval Ravikant and many others (which you'll find in the book).
---
Recommended articles
Top 10 Master's Programs in Software Development
Top 10 Tech Companies To Work For
How to Become a Games Programmer
The 5 Most Common Myths About Programming
10 Tech Conferences to Attend in 2017
The 5 Best Hackathons Programmers Should Attend
How to Optimize Your Site for Mobile Devices - 5 Important Tips