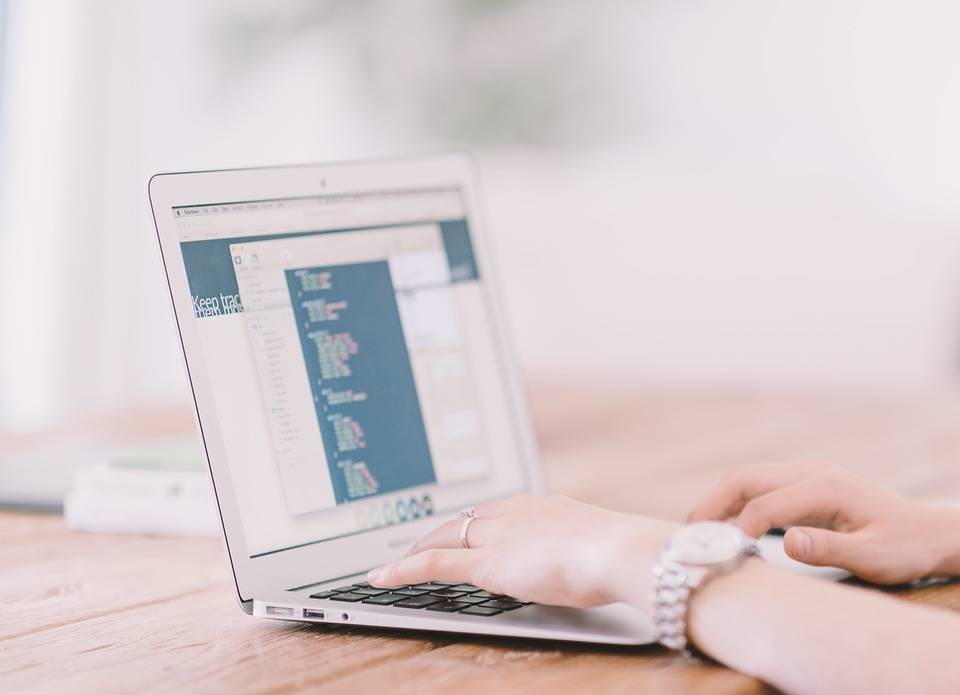 5 Ways for Web Developers to Stay Up-to-Date with Technology
The web development space is constantly evolving. So, you need practical strategies for overcoming technology problems, connecting with other developers in real-time, and hearing about the latest tech updates and relevant news.
And, this article lists the 5 ways for web developers to stay up-to-date with technology, so that you can always be ahead of the technology curve. For more helpful IT career tips, news and job listings make sure you subscribe to Codeslaw, here.
1. Build a personal network
Web developers are online most of the time. So, they're naturally a great group of people to keep in touch with. Between Skype, Facebook Messenger, WhatsApp, Snapchat, Slack and even just plain old phone or email - it's easy to build a personal network with web developers today. Plus, the advantages of building a personal network with other web developers are tremendous.
For example, with a good personal network of like-minded web developers, you can:
Most importantly, you might just want to maintain a network of mutually-beneficial relationships so that you always have someone to reach out to when you encounter a challenge, or want to enjoy a good conversation.
2. Keep an eye on popular web development resources and related news
Technology resources like Codecademy and Treehouse can help you keep your web development skills sharp. Meanwhile, websites like CSS-Tricks, SitePoint and Smashing Magazine focus specifically on website design and development, and contain plenty of relevant tutorials, news and tips.
It can also be helpful to keep an eye on sites Hacker News and VentureBeat. These two websites focus on broader technology topics than just web development. But, it's important for developers to know what's happening with major tech businesses, funding rounds and breaking news updates - because these events can sometimes have an impact on a micro-level, too.
3. Get active on forums and online groups
Popular forums like Stack Overflow make it convenient for web developers to click on tags like JavaScript, Java, PHP, CSS and many others - and view user-generated topics that are relevant to the world of web development. This enables you to interact with thousands of other programmers who face similar coding challenges, and are perhaps trying their best to stay ahead of the technology curve as well.
The webdev subreddit is another active web development community that enables anyone to jump in on a conversation, start a new topic, or simply browse what's happening in the space. Of course, you also have the language-specific programming subreddits such as the javascript subreddit, PHP subreddit and multiple others.
Forums and online groups are ultimately great for staying up-to-date with web development technology, because you can discover the latest tech updates and immediately take part in a public discussion on the topic.


4. Attend industry conferences, seminars and events
Industry conferences and seminars are some of the most fun, cutting-edge and interactive environments for staying up-to-date with web development technology.
For example, the CSSconf EU is a popular conference dedicated to CSS. Then, there's also the JSconf EU for those who enjoy using JavaScript. Forward is another conference with a number of expert web developers and technology industry leaders. The codeslaw website lists some conferences that are relevant to the web development industry as well.
There are so many conferences, seminars and events happening around the world to where it's easy for web developers to find an amazing event happening nearby.
5. Get comfortable with going to meet-ups
The most challenging part of attending a meet-up is convincing yourself to go to the first one. Many web developers are introverts, so it can naturally feel a little bit uncomfortable for developers to meet up with a group of strangers.
But, once you get in a room with a group of people who share similar passions as you, something typically "clicks" - and the chemistry is there. Once you get comfortable with going to meet-ups, you'll probably find them to be extremely useful for staying up-to-date with everything that's happening in the web development space.
Meetup.com is one of the most popular resources for finding meet-ups practically anywhere. They even have a section on their website dedicated solely to tech-related meet-ups. If you live in a decently populated area, you might be surprised at how many local web developers are ready to network with you.
With the 5 methods listed in this article, just about any web developer in the world can easily stay up-to-date with technology. Just remember to build your personal network, keep an eye on tech news, and get involved with forums, conferences and meet-ups.
If you can accomplish these simple tasks, you'll always be ahead of web development technology trends.
---
Recommended articles
5 Developing Tech Hubs Challenging Silicon Valleys Dominance
Top 10 Tech Companies To Work For
How to Become a Games Programmer
Top Computer Science & It Departments Worldwide
10 Tech Conferences to Attend in 2017
Which Programming Language Should You Learn
5 Ways to Improve Your Work Environment