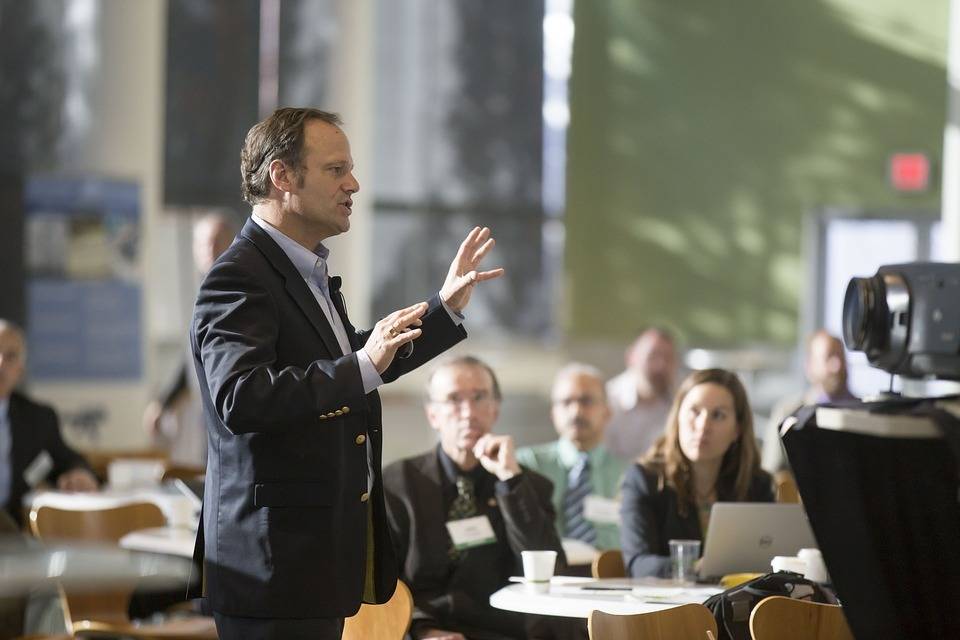 The 5 Best Tips for Attending a Tech Conference
Tech conferences provide an amazing opportunity to connect with new people, learn about new industry insights, and discover exciting opportunities.
But, to reap the full rewards of tech conferences, you should do some preparation work before attending them.
Just keep reading to see the 5 best tips for attending a tech conference...
For more helpful programming career tips, news and job listings make sure you subscribe to codeslaw, here.
Tip 1. Know your reasons for attending a tech conference
Are you searching for new career opportunities?
Are you attending a tech conference to be in the presence of a certain speaker?
Or, do you just want to have fun, meet new people, and learn new industry insights?
It's important for you to know the specific reasons why you're attending a tech conference, so that you can fully understand your purpose for being there in the first place.
By knowing your reasons for attending, you'll know exactly what you should be doing while you're at the conference.
For example, if you're searching for a new career, then you'll know that you need to focus on meeting new people and forming meaningful relationships. If you're a programmer, then you might also want to prepare a good web portfolio, personal website, or something that you can give to people which makes you easily accessible. Handing out a simple phone number or business card will also work.
But, if you're just interested in meeting new people and having a good time, then you might choose to focus on something like synthesis, which is the act of introducing people to one another. Synthesis is an extremely valuable skill, because it turns you into the "matchmaker" or "mutual contact" of relationships, and gives you an easy opportunity to rapidly expand your network.
Regardless of your reason for attending a tech conference, just make sure to know the specific reasons why you're attending. This will help much more than you can imagine.
Tip 2. Show up with a "sharing" attitude
Tech conferences are collaborative environments. At tech conferences, people are generally interested in connecting with new people, learning about industry trends and opportunities, and exchanging information.
So, it should be obvious that "sharing" is the greatest form of value that you can offer people at a tech conference.
When you attend a tech conference, you should try your best to form meaningful relationships with people, show people how you can help them, and just have a fun experience with fellow conference attendees. Make sure to enjoy yourself, and help other people enjoy themselves too.
Best of all, once people realize that you have a "sharing attitude", they'll be more likely to remember you, and help you over the long-term as well.


Tip 3. Snap plenty of photos
Whether you're a programmer, IT professional, or just a tech enthusiast, taking plenty of photographs at a tech conference is smart for a number of reasons.
For example, if you hope to develop some kind of professional "brand" within your niche, it helps to have photographs that showcase you at relevant public events. Good photographs almost always come in handy for networking purposes, launching SaaS websites, or even just posting pictures on your LinkedIn page.
You can snap photographs of speakers, take photographs with other conference-goers, or nab some shots of yourself with keynote speakers. You will value these photographs at some point in the future, even if you don't think so at this moment in time.
Tip 4. Take quality notes
Because tech conferences aren't always recorded, there's a good chance that you'll have to take notes if you want to retain potentially life-changing ideas, industry trends, and insights.
If you're a quick writer, then it might make sense for you to take notes by hand. Simple pen and paper always works.
But if you'd prefer to take notes like a pro, then you'll want to use a tool like Microsoft OneNote or Evernote. If you can download OneNote or Evernote on your device ahead of time, you'll be able to jot down hundreds of notes in a clear, organized, and hierarchical fashion.
Tech conferences are packed with smart thinkers who give out great information. So, you'll need to be prepared to write down anything that's worth remembering - or else you might not be able to access that unique information ever again.
Tip 5. Force yourself to be extroverted
Most people in the tech industry are introverted. It's just the nature of the business. There's a chance that you do solitary work, at a solitary computer, day in and day out. So, when it comes time to attend a tech conference, you might feel a little bit shy at first.
But, it's absolutely possible for introverts to be extroverted for at least a little while. Yes, you might feel a little bit "drained" during your conference, because you'll be socializing much more than you normally would. But, this is only a temporary obstacle that you can overcome.
Because, if you can force yourself to be extroverted, then you'll almost certainly open yourself up to more career and networking opportunities than ever before.
Go ahead and be the person who starts random conversations with conference-goers, "breaks the ice", and makes small talk with everyone. People will love you for this.
Closing Thoughts...
Overall, tech conferences are an excellent opportunity to learn hidden insights about your industry, meet new people, and even connect with top tech companies.
So, you'll want to take advantage of every opportunity that you have to form authentic relationships with people, take photographs, capture some great notes, and do anything else that you can to have an amazing conference experience.
Your time is limited, after all. So why not make the most of it?
---
Recommended articles
The 5 Best Games for Developers
5 Blockchain Conferences and Events Developers Need to Attend
The 5 Biggest Career Challenges Programmers Face
How to Pitch Your Mobile App to Investors - 5 Steps to Success
5 Things Developers Need to Know About The Global Cryptocurrency Market
The 5 Principles of User-Centered Mobile Design