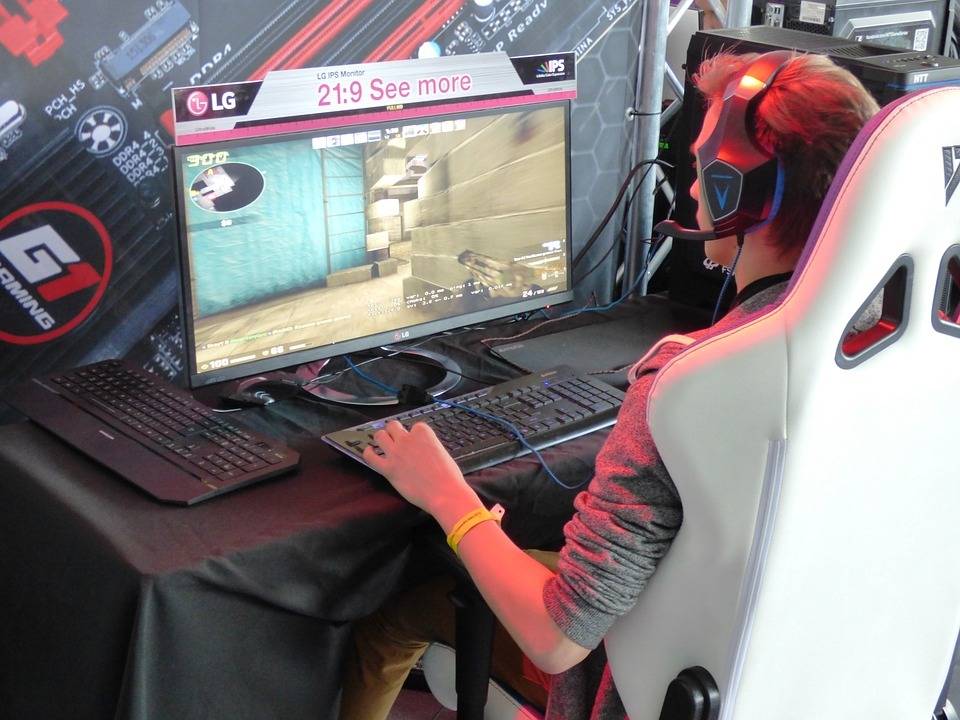 The Top 10 Schools for Game Programming
Learning how to make games is one of the most exciting possibilities that comes with the territory of being a software developer. As a game programmer, you'll have the opportunity to learn cutting edge programming languages, see how game design works, and launch world-class games on mobile, web and console.
As you might have guessed, the best way to acquire a high-quality education in game programming is to attend one of the top 10 schools for game programming.
Just keep reading to see the list of top schools that will help you master game development... For more helpful programming career tips, news and job listings make sure you subscribe to codeslaw, here.
DigiPen Institute of Technology
The DigiPen Institute of Technology is often considered the best school for game programming, because their degree programs encourage students to build marketable games in a team setting. This is one of the most effective ways to prepare students for what life is really like as a game programmer
DigiPen offers a variety of Computer Science degrees with focuses in Real-Time Interactive Simulation, Game Design, and Digital Audio. Undergraduate and graduate programs are available.
Interestingly, students from DigiPen have also captured more awards at the Independent Games Festival (IGF) than students from any other schools.
This is ultimately a great school with a top selection of real-world game development programs.
University of Southern California
The University of Southern California offers a strong Game Development program for graduate students who are interested in learning about all aspects of modern game creation.
This Computer Science program covers the fundamentals of engineering-oriented game development, with focuses in infrastructure, cognition and games, immersion, and more. Upon graduation, students will be fully-prepared to develop the next generation of elite games and technologies.
It's also worth noting that this degree program is highly-attractive to employers, especially among the many game studios located throughout California.
Carnegie Mellon University
Carnegie Mellon University hosts the Entertainment Technology Center, which is a professional graduate program that spans multiple entertainment fields.
This two-year program is held jointly by CMU's School of Computer Science and College of Fine Arts - and results in a Master of Entertainment Technology (MET) degree from one of the top universities in the world.
Once inside the program, students conduct R&D in areas like Transformational Games, Innovation by Design, and Interactive Storytelling.
Massachusetts Institute of Technology
The Massachusetts Institute of Technology hosts the MIT Game Lab, which is dedicated to the exploration, design and development of modern games.
While MIT doesn't have a traditional Game Programming degree plan, the MIT Game Lab encourages undergraduate and graduate students to craft their own game-oriented programs.
This means that MIT students can pursue a Computer Science degree with a concentration in Comparative Media Studies, or a 1-year research opportunity with the MIT Game Lab.


University of Utah
The University of Utah is an excellent school that's committed to Entertainment Arts & Engineering.
This school's Entertainment Arts & Engineering department offers a particularly useful opportunity for students interested in learning about game programming - largely as a result of the college's experienced faculty members, connections to top industry professionals, and career-oriented curriculum.
Possible tracks include Game Engineering, Game Production, Technical Art, and Game Arts, with programs available to both undergraduate and graduate students.
Champlain College
Champlain College offers a comprehensive curriculum that's ideal for those who are committed to becoming a game programmer.
The college's Bachelor of Science in Game Programming takes students through the production, programming, design and art of video games.
And, the college's Game Studio also offers a collaborative game-making environment that prepares students for real life as a game programmer.
DePaul University
DePaul University provides undergraduate students with a BS in Computer Game Programming, and also offers the option of a MS in Game Programming for graduate students as well.
These programs ultimately aim to help students create an engaging game experience for end users. And, during these programs, students work with programmers, artists, producers, designers, writers and audio designers.
Best of all, the faculty members of these programs are video game industry alumni who work hard to pass along first-hand knowledge to their students.
University of Central Florida
The University of Central Florida's game programming school is called the Florida Interactive Entertainment Academy (FIEA), and it currently offers three amazing tracks in Programming, Production, and Art.
Under the Programming track, you'll develop C++ skills, learn how to debug, write cross-platform code, and so much more.
You'll also work with the latest game development software, collaborate with teams, and build a great game portfolio.
North Carolina State University
North Carolina State University offers a valuable undergraduate program with a concentration in Game Development.
This program focuses on the development and design of console and computer games, and includes areas of study like Artificial Intelligence, Human-Computer Interaction, and Game Design and Development.
If you're looking for a budget-friendly university that offers a first-class education in game programming, this may be the program for you.
Chapman College
Chapman College is a great private university that offers a minor in Game Development Programming through the School of Computational Sciences.
To make the most of this minor, students can choose to pursue a Bachelor of Science degree in Computer Science or Software Engineering.
And, because of Chapman College's beautiful campus location in Orange, California, it's also an ideal environment for connecting with top game studios across California.
---
Recommended articles
5 Fun Ways to Get Kids Into Coding
Top 5 Secure Coding Practices - How to Safeguard Your Software
The 5 Best Perks of Being a Developer - Welcome to the Golden Era

Top 5 Programming Languages for Mobile App Development
5 Popular Web Design Trends of 2017 - Make Your Website Addictive
The 5 Golden Rules to Landing Your First Job as a Developer
The 5 Best Automation Tools for Software Testing
Top 10 Masters Programs in Cyber Security