The University of Konstanz, with its institutional strategy to promote top-level research, has received continuous funding since 2007 within the framework of the Excellence Initiative by the German Federal and State Governments.
The Graduate School of Decision Sciences (GSDS) at the University of Konstanz is funded by the German Excellence Initiative. The GSDS is pleased to announce the availability of teaching/research positions for PhD students, starting in October 2019.
Applications are welcome from highly motivated graduates with an outstanding research-oriented Master's degree, or equivalent, in a subject relevant to the GSDS research areas:
Area A: Behavioural Decision Making
Area B: Intertemporal Choice and Markets
Area C: Political Decisions and Institutions
Area D: Information Processing and Statistical Analysis.
Applicants with a Master's degree in the social sciences (e.g. in economics, political science, psychology or sociology) or in a quantitative subject (e.g. in computer science, mathematics or statistics) will be considered for admission. Master's graduates with related degrees and final-year Master's students are welcome to apply. The GSDS PhD Programme is designed for candidates with exceptional intellectual abilities and a strong desire to pursue academic research.
The central focus of the GSDS is decision making as the cornerstone of the social sciences. To understand how decisions arise at the individual level and their impact on collective processes is a key factor for understanding human behaviour and its consequences for society as a whole. With its interdisciplinary orientation, the GSDS aims to acquire a comprehensive understanding of human decision making, along with its economic and political consequences.
The innovative GSDS training programme and its open and communicative academic environment provide the ideal conditions for guiding PhD students towards scientific excellence. Our PhD students benefit from our connections to a wide variety of national and international network partners. They also receive targeted career preparation to facilitate their entry into academic positions at leading international universities and research institutions.
Application deadline for admission in October 2019: 15th April 2019.
For further information and to apply for the GSDS PhD Programme, please visit:
https://www.gsds.uni-konstanz.de/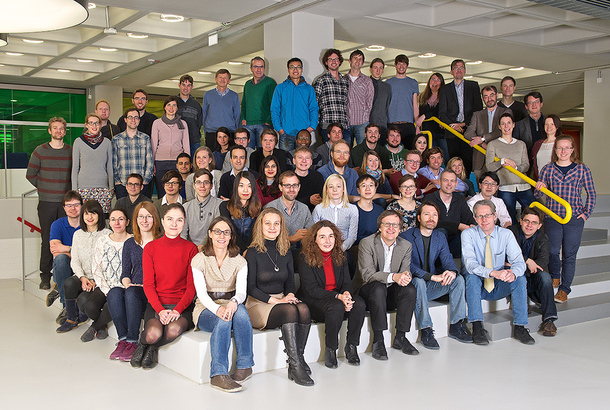 Program
Duration
36 Months
Certifications & Titles
German doctoral degree (Dr.) equivalent to a Ph.D.
Fees
Regular fees: 160 EUR
Comment:
Total fees per semester (160 EUR), comprising:
Administrative Fee: 70 EUR
Student Services Fee: 80 EUR
Student Body Fee: 10 EUR.
Funding Options
Positions as research / teaching assistants.
Location
Germany
Konstanz
Box%20146%2C%2078457%20Konstanz%2C%20Konstanz%2C%20Germany