Ironhack Data Analytics Bootcamp 2019 - Barcelona
Type
Professional training
Fees
Regular fees: 0 - 7000 EUR
International Fees : 0 - 7000 EUR
Funding Options
10% discount for women in tech

Ironhack is one of the top-ranked Tech School offering 9-weeks intensive & immersive courses in Web Development, UX/UI Design and Data Analytics and with campuses located in Madrid, Barcelona, Miami, Paris, Mexico, Berlin, Amsterdam, Sao Paulo and Lisbon. Since 2013, Ironhack has graduated over +3200 students who are building their careers in companies like Google, Twitter and ProductHunt.
Course Format
Full-Time Bootcamp: 9 weeks
Part-Time Course: 6 months - Tuesdays & Thursdays 6:30PM-9:00PM and Saturday 9:00AM-3:00PM
Course Description
Data Analytics
This course enables students to become a Full Fledged Data Analyst. Students will develop practical skills useful in the data industry. Ramp-up pre-work and learn intermediate topics of data analytics using Pandas and data engineering to create a data application using real datasets. You'll also learn to use Python and Business Intelligence. Through the bootcamp you will learn by doing projects combining data analytics and programming. Ironhack's Data Analytics Bootcamp is meant to help you secure a spot in the data industry. However, the most important skill that students will take away from this course is the ability to learn. Technology is fast-moving and ever-changing.
Tuition and Discounts:
Full Time Bootcamp, 9 weeks: 7.000€
Part Time of 6 months: 7.500€
Women in Tech Discount for Data Analytics: 10%
Getting In
Please bare in mind that to access Ironhack you must first finish an admission process and a pre-work process before starting the bootcamp. The goal is to find talent and be 100% sure that everyone who is accepted in our school will be able to face the bootcamp with energy.

Personal and Technical Test: Online or In-Person
Prework: 60 hours of online content that you'll have to complete and deliver 2 weeks before the course starts.
Regarding the registration and admission process, I detail the steps to follow:
1. Complete the registration form through our website.
2. Personal interview with the admissions team.
3. Technical interview with a teacher assistant.
4. Evaluation of the candidate for final decision making.
5. Sending the acceptance letter and deposit payment.
Campus
Ironhack Barcelona's Campus has a privileged location in the middle of Poblenou, also know as the Tech District. ome to many local tech and design Meetups, conferences and events. Students also enjoy its open classrooms and huge study areas. We really renovated and updated this old cookie factory into a technology hub!.Besides, the amazing tech ecosystem with plenty of opportunities for our graduates, we'll help and guide you there through our extensive global network of alumni and hiring partners.
Carrer de Pamplona 96 - Local 1. 08018. Barcelona.
Career Service:
https://www.ironhack.com/en/career-services

Contact:
Victoria Fernandez, Admissions Associate: victoria.fernandez@ironhack.com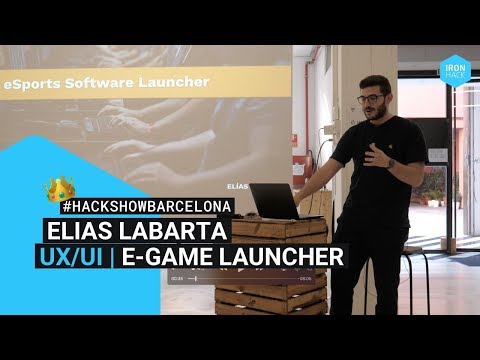 Type
Professional training
Fees
Regular fees: 0 - 7000 EUR
International Fees : 0 - 7000 EUR
Funding Options
10% discount for women in tech